Located in western Shelby County, KY, the beautiful town of Simpsonville is situated just off Interstate 64 along US Highway 60. It is home to scenic horse farms, assorted businesses, shopping, restaurants, and parks. So, if you're in the mood to explore, whether a resident or a visitor, here are a few suggestions to get you started.
Go to the Outlet Mall
You'll find the Outlet Shoppes of the Bluegrass adjacent to Interstate 64 at 1155 Buck Creek Road. With over 50 stores, a food court, and other places to snack and dine, you can spend the day relaxing and shopping for the whole family. Their fine stores carry everything from shoes, clothing, handbags, accessories, and jewelry, to gifts, personal care items, candles, books, tools, pet supplies, candy and baked goods, and more. Visit the Outlet's website or stop by Guest Services in the Food Court area for info on special sales and discounts, events, and giveaways.
Shop, Eat, and Play
This quaint town has offerings downtown and in the surrounding area - shopping, dining, salons, and playgrounds, to name a few. Take a stroll along their neat and tidy sidewalks and stop into the Brick and Mortar Boutique and Coffeeshop at 6999 Shelbyville Road for a freshly brewed cup of coffee or other delightful treat. Or visit the Little Mount Lavender Company at 6905 Shelbyville Road, which of course features lavender themed items, an assortment of gifts, and a bakery.
A local favorite, J.T.'s Pizza and Subs, located at 129 Buck Creek Road, offers a varied menu of pizza, subs, and other delicious items. Johnny Rockets at the Outlets features American fare like burgers and fries. In addition, Brenda's Country Café, at 310 3rd Street, serves up a hearty breakfast. For a quicker meal, stop by McDonald's or Culver's, both found just outside the Outlet Mall.
Simpsonville's playgrounds are sprinkled throughout the area and offer kids a great place to exercise and have fun. One such play area sits adjacent to Wiche Pavilion at 106 Veechdale Road. You'll find the other playground addresses at the Simpsonville Parks and Recreation site. If you're a resident, you might also want to check out the youth and adult sports leagues, classes, and other similar activities held throughout the year. Find registration and other info about those programs here.
Special Events
The Farmer's Market, found in the Wiche Pavilion at 106 Old Veechdale Road, is held late May through early September. Open Saturdays from 9 am till noon, it features fresh produce, meat, dairy products, floral items, crafts, gifts, and other goodies from regional farmers and artisans. For the Farm Market's latest info and updates, check out their Facebook page.
Other special events include an annual Fall Festival, held in September, that features Purnell's Country Breakfast, a parade, assorted vendors, inflatables for the kids, live music, and more. Find additional details about this and other Simpsonville events here.
Golf
Located in Simpsonville's beautiful countryside at 401 Champions Way, the University of Louisville Golf Club is one of the area's premier golf courses. Home to the University's men's and women's golf teams, it's an 18-hole championship course. In addition to picturesque greens and fairways, it features a 22-acre practice facility. All skill levels are welcome to come and play on the course. For more info, visit their site.
Visit the Park
Shelby Trails Park, located at 5063 Aiken Road is home to more than 400 acres and 21 miles of trails. It offers a wonderful sampling of the Kentucky landscape with rolling hills, creeks, foliage and wildlife. You'll find trails suitable for most everyone, from easy to challenging. If you're interested, the Red Fern Riding Center offers guided horseback rides and lessons at the park. Horse owners are invited to bring their horses and ride the trails, too. Visit the Shelby Trails Park site for details and more info.
Image one - Pixabay
Image two - Pixabay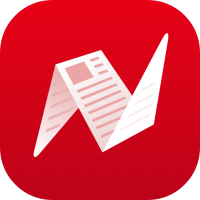 This is original content from NewsBreak's Creator Program. Join today to publish and share your own content.