It's surprisingly easy to live life broke on a relatively high income. One of the reasons some high earners have no money is a simple concept known as lifestyle inflation. Put simply, the more they earn the more they spend, so their financial situation never really changes, although it certainly appears to. Their houses get bigger, their cars get flashier, their belongings get both more numerous and more impressive. Their bottom line, however, stays the same.
If you don't understand and control lifestyle inflation your wealth won't really grow. In fact, your financial situation won't really change at all, although your lifestyle will. If you have no money in your entry-level job, you'll have no money two or three promotions later. If you have crippling debt in that entry-level job, you'll most likely still have that two or three promotions later too.
We all want to live a nicer life as we earn more money. There's nothing wrong with that, but controlling our expenditures as our salary increases is what allows us to pay off debt and start building wealth. There are a few easy ways to avoid lifestyle inflation. Use one, two, a combination, or several to ensure you manage to actually build a little wealth as your income increases.
When You Get A Pay Raise, Pretend You Didn't
Set up an automated transfer straight away to put the extra money into a savings account. Or to pay off outstanding debts if that makes more sense. If you were managing fine on your previous salary, you literally don't need that pay rise, and it can probably best be used to secure your long-term future. If you're using it to pay off debt, work out which method will work best for you.
When You Pay Off A Loan, Pretend You Didn't
Same principle as above. Just paid off a loan where payments were, say, $250 a month? Switch to putting that $250 directly into savings too, or transfer it to paying down your next most important debt. Otherwise, you'll have that money available and start to just spend it on lifestyle choices that you don't need or even necessarily want.
When You Kick A Habit, Pretend You Didn't
Finally quit smoking? Or drinking? Or stopping off for that $5 designer coffee every morning? You know where this is going. Take that money and put it straight into savings or debt repayment. If you don't, you may well just transfer the money saved by kicking a habit into funding a lot of unnecessary impulse spending, just because you have the money available.
Cultivate A Wide Variety Of Friends
If all your friends are the same age and income as you, your lifestyle will creep up alongside theirs. Try making friends through hobbies, sports, and volunteering as well. You'll know people from all walks of life, at different ages and stages, with different incomes and different life goals.
This can stop you thinking you 'have to' have certain things or live life a certain way just because everyone else you know is doing it that way. Not only will this prevent lifestyle inflation, but it will help you develop a sense of independence so when you do spend money, it will be on what's really important to you.
Embrace Minimalism
As we touched on above, keeping up with your contemporaries is a reason for lifestyle inflation, so rather than get dragged into that, embrace something positive (and fashionable) that avoids consumerism. Keep a minimal home, a minimal wardrobe, and a carefully crafted, but minimal lifestyle. That's a lifestyle where you do less, but what you do is meaningful, interesting, educational, and fun. Embracing minimalism is just as stylish as owning a ton of designer clothes, just in a different way.
Develop Self-Confidence
A lot of lifestyle purchases actually stem from a sense of insecurity and a need to 'fit in'. Yet so many of the coolest, most interesting characters you'll meet throughout life will be those who are doing life a little differently.
Being frugal takes confidence. Being an individual is harder than following the crowd, but also more rewarding. Never slip into the age-old trap of spending money you don't have, on things you don't want, to impress people you don't like. Learn to define yourself by what you do, not by what you have, and draw your self-confidence from that.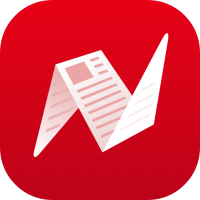 This is original content from NewsBreak's Creator Program. Join today to publish and share your own content.
Disclaimer: The information in this article is not intended to encourage any lifestyle changes without careful consideration and consultation with a qualified professional. This article is for reference purposes only, is generic in nature, is not intended as individual advice and is not financial or legal advice.