Student debt is something that almost every college graduate in the U.S. has to deal with. The average student graduates with around $30,000 of debt and many are carrying much more. While many people complain about student loan repayments, the majority of graduates actually think their degree is worth the debt they took on.
So How Long Does It Actually Take To Pay Off That Debt?
The standard timeline provided by federal loan providers is ten years, but that's misleading. There's a huge variety of circumstances among graduates, everyone has a different amount to repay, and many people are not able to pay down debt according to the standard timeline. In addition, while the majority of student debt in the U.S. (around $1.5 trillion) is held by federal loan providers, there is also a further $119 billion outstanding in private student loans.
In reality, one survey suggests the average graduate takes a little over 21 years to pay back all student loans, depending on the type of degree they have. Those with a Bachelor's degree took an average of 19.7 years to pay back all loans, while those with a graduate degree took 23 years. Even those with an Associate degree reported taking 18.3 years to pay back all student debt.
Can I Get My Student Loans Forgiven?
Interestingly, the above statistics indicate that the average Bachelor's graduate just misses out on the 20-year mark at which some loan providers will 'forgive' student loans and allow you to stop paying. But different loan providers have different rules. You can find out if you might be eligible for forgiveness through the Public Service Loan Forgiveness program. Remember that you may also be eligible for forgiveness if you are in the U.S. military or even if you volunteer with some branches of AmeriCorps, who offer educational awards that can be used to either pay for education or repay existing student loans.
Factors That Impact Student Loan Repayment
There are a few factors that will impact your student loan repayments, some of which are under your control.
Where You Go To School
How much you borrow is, of course, a major factor in how much you'll have to pay back. Obviously going to a local community college and living at home will be a lot cheaper than attending an Ivy League school in a different state. But there are many other issues to be considered as well. Some colleges provide more and better grants and bursaries than others. Some have better facilities (from on-campus leisure to library services), therefore saving you money on things like social activities and textbooks. Some are simply in a part of the country with a very low cost of living. It's worth factoring these things alongside everything else you need from an educational establishment.
How Much You Can Contribute
On the same theme, the more you have, the less you'll have to borrow. How rich your parents are may not be within your control, but discussing with them how much of a college fund (if any) they have saved for you, can help you plan your finances. If you're working a part-time job through high school, every dollar you save can be a dollar you don't have to borrow.
You may also want to consider delaying college by a year or two to allow you to save some money. Rising tuition fees and the expense of student loans are one of the many reasons some people delay starting college rather than going straight from high school. Working for a year or two before college can let you save a little money and give you time to think about your study plans. It won't suit everyone, of course, but you could also consider working for a year or more while taking community college classes then use those credits to make your final degree cheaper. The traditional way of doing college isn't the only way.
Your Lifestyle After Graduation
This may be one of the major factors that impact how long it takes to pay off student debt. Many graduates don't prioritize student loan repayments, especially if the interest is reasonable. And many re-negotiate at some point so that they can bring down monthly payments, which of course means they will be paying for longer. Women can be particularly disadvantaged if they start a family and take long maternity leaves, and of course, any parent can be disadvantaged if they put work on hold for a while to raise a family. Buying a house can mean that the mortgage is prioritized over student debt, which is why it can be useful to try and aggressively pay down debt before purchasing a home. Graduates do tend to earn significantly more than non-graduates, but lifestyle inflation can mean they never really have much in the way of disposable income.
Ultimately, your lifestyle choices and how well you manage your finances will at least partially dictate how long it takes you to pay off student loans. So it's important to improve financial literacy, take professional advice when needed, and always make sure you're making the right decisions for your circumstances.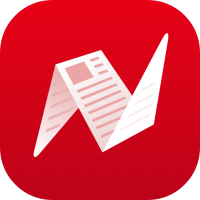 This is original content from NewsBreak's Creator Program. Join today to publish and share your own content.
Disclaimer: The information in this article is not intended to encourage any lifestyle changes without careful consideration and consultation with a qualified professional. This article is for reference purposes only, is generic in nature, is not intended as individual advice and is not financial or legal advice.