There is plenty of debate over whether buying your own home is a good investment. People think their home is an asset, but it generally costs them money, rather than making it. If you own an income-generating investment property, that's an asset, and usually a solid investment. A home you own and live in only makes you money when you sell it and while you could always get a reverse mortgage and release some of your equity, that's not really making money from your home. That's simply moving money around.
There are, however, a few ways that you can earn an extra income from a property you own and live in. Some of them will bring in a small amount of extra income. Some will pay your mortgage for a month. The important thing is to pick something you're comfortable with and find it easy to manage. Some of these ideas are short-term and some longer-term. Think about each of them and how they potentially work for you.
Rent Your Home Out For Events
Is your house a party house? Do you have a beautiful outdoor space? A great view? A beautiful old barn on your property? It's possible to rent your home or part of it out for events like weddings, private parties, or even as a film location. Check out this guide from VenueLust.com and if you think you have a potential film or TV location check out FilmLocationsWanted.com.
Rent Out A Parking Space
Do you live in an area others tend to visit where there isn't much public parking or what there is gets full at certain times of the year? This could be because you live near a beach or other vacation attraction in a city without much parking or near a venue that holds a big annual event. If that's the case and you have room on your driveway, you can rent out parking space to tourists and visitors. Sound complicated? It's not at all. In fact, there are apps that facilitate the whole process. Look at PaveMint, Park Mobile, or Way.
Rent A Room
It's not that unconventional to rent a room. Homeowners regularly take in a housemate to make use of a spare room. But what if you don't want a full-time lodger? You could consider using Airbnb to rent a room to tourists visiting your city or region.
What if one of the kids just left for college, but is likely to be back for the holidays and the summer? Consider renting their room to a college student who just wants it during term-time. Contact your local colleges and let them know your details. You're most likely to get a graduate or mature student when you do this given that young freshman students are more likely to want to live in dorms, but that will work better for most homeowners anyway.
Look After Pets
If you love animals and have the space, you could consider boarding pets at your home while their owners are on vacation or even offer 'doggie daycare' services. This means you'll basically be running a business from your home so check local rules and regulations. You'll also have to make sure your home (or yard) is safe and pet friendly,  If you live in the country and have some land, you may even be able to rent it to owners of horses or other large animals.
Rent Out Storage Space
Have a garage, outbuilding or storage shed you're not using? You can rent it to someone that needs extra storage temporarily or long-term. Just make sure that it can be securely locked and is well insulated against the weather if that's needed for what will be stored there. Some people will also pay to store 'seasonal vehicles' (from a snowmobile to a boat) if they don't have their own garage space.
Earning money from your property is possible, without selling it or releasing equity as long as you're careful, flexible, and prepared to do your research. Remember to check that anything you're considering complies with local laws, zoning regulations, or any rules imposed by your HOA.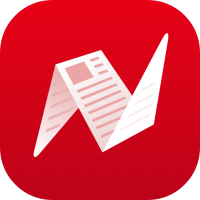 This is original content from NewsBreak's Creator Program. Join today to publish and share your own content.