Depending on where you live and how you save, you may be able to take advantage of various tax benefits when it comes to your personal savings. If you're a U.S. citizen, interest on savings is usually taxable although how it's taxed may vary. Some interest is tax-deferred which means you will only pay tax on it when you withdraw your savings. There are a few things you may want to check if you want to ensure that you are being as tax efficient as possible with your savings.
IRA Or 401(K)
If you live in the U.S., an IRA (Individual Retirement Account) or 401(k) can help make your savings more tax-efficient, but look closely at the types available to you and their pros and cons. With a traditional IRA or 401(k) you can deduct the amount you contribute directly from your before-tax income lowering your income taxes for each year you contribute. Your money will grow tax-free in your account, but when you withdraw it, you'll have to pay tax on both the deposit and the interest earned. A Roth IRA or 401(k) allows you to contribute from your after-tax income, meaning you won't lower your annual income tax, but you won't be taxed when you withdraw that money for your retirement. Remember you'll need an employer to access a 401(k) plan, whereas an IRA is available to any individual.
If you're an employee, you may also be eligible for a Simplified Employee Pension (SEP) IRA which is a type of traditional IRA, but allows a higher contribution. Currently, your employer can contribute up to 25% of your salary, or $57,000, (whichever is less) into this type of IRA, so the maximum contribution can be a lot higher than with other types of IRA. It's possible to pay into both a traditional and Roth account, which can be a good tax-optimization strategy for high earners, but things can get complicated so always check with a financial professional to ensure you're making the right decisions for you and your future.
Other Tax-Deferred Savings
Most tax-exempt and tax-deferred savings plans are long-term and aimed at saving for retirement, such as the IRA and 401(k) already mentioned. Generally speaking, U.S. citizens will have to pay income tax annually on income from their regular savings accounts and other investments, but there are exceptions. Money market funds, for example, can be worth considering. They are a type of mutual fund that invests in highly liquid, near-term instruments, including cash and cash equivalent securities. These funds offer high liquidity and low-risk levels. If you invest after-tax income, the interest will accrue tax-free and any tax liability will be deferred until you withdraw the money.
Qualifying Expenses
Plan to withdraw taxable money when you have a qualifying expense to put it towards. A qualifying expense is simply an expense that you are allowed to fund tax-free and includes educational expenses, for yourself or a dependent. There are strict rules around qualifying expenses and they are subject to change so check carefully. Things like college tuition fees are eligible meaning you can withdraw money, including money that constitutes interest from your savings, without paying taxes on it if you are going to spend it on tuition.
Health Savings Accounts
A Health Savings Account (HSA) is a tax-efficient way for U.S. residents to save for healthcare costs. It allows you to put your pre-tax income into an account that you then use for qualifying health care payments. You can only take advantage of an HSA if you have a High Deductible Health Plan (HDHP), but if you are eligible, you can contribute funds to it tax-free to be used for both your own healthcare costs and those of family members. The amount you're allowed to contribute is capped and changes each year. Interest on funds in your HSA is tax-exempt and funds can roll over to the next year if they are not needed.
Where You Live Matters
Individual states may have different rules than the federal government so it's vital to be aware of your state tax rules and consider how to optimize your savings both before investing and when you withdraw funds so that you can take advantage of any tax benefits. Non-U.S. citizens often have more options. UK citizens have a Personal Savings Allowance, which is £1000 for basic rate taxpayers meaning that the first £1000 of interest earned on savings and other investments is tax-free. This allowance is lower for higher rate taxpayers, but higher for low-income earners, and there is a chance to invest a further £20,000 per tax year in an Individual Savings Account (ISA) with interest earned on this exempt from both personal income tax and capital gains tax. Canadian citizens can also benefit from the Tax-Free Savings Account (TFSA) allowing them to save a certain amount each year without paying tax on interest, dividends, or capital gains.
Play It Safe
If you're not sure if something is tax-exempt, ask a professional. Always keep track of income from savings and record withdrawals from your savings accounts. You do have to report this income and you are, of course, fully responsible for paying any income taxes or capital gains that the tax authorities decide you owe. Since tax laws change so often, it's imperative that you talk to your tax preparer or financial advisor before making any decisions about whether you owe taxes. You will also want to take advice on how to defer any taxes due to a later date. It's important to pay all the taxes you owe, but there's no point in paying anymore or any earlier than you have to.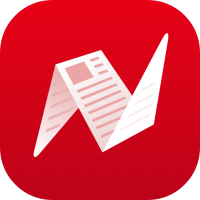 This is original content from NewsBreak's Creator Program. Join today to publish and share your own content.
Disclaimer: The information in this article is not intended to encourage any lifestyle changes without careful consideration and consultation with a qualified professional. This article is for reference purposes only, is generic in nature, is not intended as individual advice and is not financial or legal advice.