It's never easy keeping all your balls in the air. Running a side hustle alongside your full-time job isn't an easy option, but it is a popular one. More and more of us are developing side hustles, both because we need extra income streams and because technology is making it easy to do so. If you have a skill you can market online, you have a potential side hustle. So it's not surprising that everyone you speak to is doing a little extra work online. Office workers are freelancing. Teachers are tutoring. Finance professionals might be doing a little financial coaching. Everyone is up to something. So how exactly do you juggle your job and your side hustle?
Get Organized
Your work/life balance can spin out of control quickly when you take on a side hustle. So it's more vital than ever to be organized. Develop a clear vision for what you want your side hustle to look like and draw up a plan of how to make it work. Work from a weekly plan and daily to-do list. Try and draw boundaries between work and non-work time and activities. Dedicate a space in your home, if you possibly can, as workspace. When you've done your work for the day, switch off. Put work devices away and focus on home, family, hobbies, or whatever else you need to do to recover before the next work session starts.
Be Realistic
Set aside a realistic amount of time you can devote to your side hustle and stick to it. Schedule it onto your calendar. If you can only work for one hour a day early in the day, that's still several hours a week devoted to your new income stream. If you know that realistically you can only find a few hours on a weekend, that still might be two slots of home tutoring or two Zoom calls with coaching clients. And two clients are fine to start with (see the next point).
Keep It Small
You're successfully side hustling if you have just one paying client and having two or three is great. If you aim for ten or twenty, you'll soon find you're overreaching and burning out. It's far better to have a modest, sustainable extra income stream than a substantial one that you can't possibly keep up with over time. Resist the temptation to grow too fast and take on too much. Doing so will mean one of two things. You'll either burn out and not be able to cope or you'll manage to get everything done, but the quality will drop. Either one won't be good for long-term business.
Tweak Your Business Model
It's not, of course, impossible to serve 10 or 20 clients, rather than two or three. But you'll need to find the right business model. Maybe it's group coaching online or a membership site rather than one on one consultations. Maybe it's running a blog or podcast to reach many people at once. Maybe it's an online course rather than personal tutoring. If you want to scale up and reach more people, try tweaking your business model rather than just taking on more clients or more work. Your time is limited. Your reach is not.
Delegate If You Can
One advantage of starting a side hustle alongside a full-time job is that you may not have to bootstrap it quite so much. You can often use the income from your job to outsource tasks from your side business right from the start. Outsource the things that are outside of your comfort zone or that you simply don't like doing. This will leave you more time to focus on the core activity you're offering, that only you can do.
Running a side hustle alongside a full-time job is possible and desirable. We can all use extra income streams, especially those that can be generated entirely online. Just be sure to set up yours in a way that you can sustain.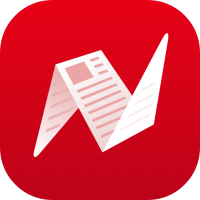 This is original content from NewsBreak's Creator Program. Join today to publish and share your own content.