You'll often hear people discussing passive income, but honestly, income is rarely truly passive. As anyone who has tried to generate it knows, passive income often requires a setting up phase. And that can be a very active (and time-consuming) phase indeed. Once set up, however, passive income can be invaluable. Here are a few passive income streams you might want to consider.
Property
Investing in property that you then rent out to tenants is often seen as truly passive income. As long as the income from the property exceeds the costs associated with it, then the profit is indeed passive income. The rent your tenants pay you covers the mortgage and other costs of owning the property, which will of course include maintenance and repairs.
If you hire a management company to oversee the day-to-day running of the property, deal with maintenance and repairs, and collect rent, your income will simply land in your bank account each month. Minus the percentage that management company will charge you, of course. Passive income, on demand.
How Can It Go Wrong?
There are many ways investing in rental properties can go wrong. Tenants can refuse to pay, and be difficult to evict. Sometimes your property stands empty between tenancies, costing you money rather than making it. An unscrupulous management agency may charge you for repairs and services they didn't actually carry out. A change in mortgage rates or a major repair bill can mean you're no longer in profit for the year, although you can always put rent up (at the end of your current rental contract) to compensate.
It's possible to take steps to protect yourself, of course. You need to crunch the numbers carefully to be sure you have a decent profit margin worked in. Buying in an area where home prices are reasonable, but rent is fairly high, is the ideal scenario. Equally important is buying in an area where there is a healthy rental market, so you'll always have tenants lining up if the property becomes vacant. Vetting your management agency is a vital step, too.
Dividend Paying Investments
Investing is often seen as a very active process. It certainly is for the day traders, forex and cryptocurrency enthusiasts, and other short-term speculative investors. Dividend stocks, however, are a common way for investors to create ongoing passive income. At its simplest, this involves putting money into public companies that pay regular dividends to shareholders. You invest the money, and sit back and wait for your dividend to be paid.
How Can It Go Wrong?
There are risks with this strategy, as with almost any investing strategy. Public companies can lose money, or even go bankrupt, especially in a recession. However, in the long-term, investing in the right dividend-paying stocks has proved a solid passive income strategy, for many investors. To play it as safe as possible, consider stocks from dividend aristocrat companies. These are companies that pay constantly increasing dividends to shareholders. A company is considered to fit this profile if it raises dividends consistently for at least 25 years.
Online Income
This is one that only a small percentage of people consider, but there are various ways to set up passive income streams online, with the main ones being affiliate marketing or creating your own digital products. I've been doing this for years, promoting affiliate products and my own digital products through my Savvy Solopreneur website, to my newsletter subscribers, and in my various published work around the web. Every time someone buys a digital product from my online shop, or a product from one of my affiliate partners, through my link, I make truly passive income. 
How Can It Go Wrong?
Affiliate marketing and digital product creation are not 'get rich quick' schemes. It takes time to get your own blog, website, and other systems set up to bring in affiliate income. And even more time to create digital products. There's a lot to learn, and a lot of FTC guidelines to abide by. Affiliate income is undoubtedly a form of passive income that has a very active set up phase. Once set up, however, it can be truly passive. 
I was discussing this with an online colleague of mine recently. We were musing over the fact that, if for some strange reason, we wanted to stop earning affiliate income overnight, it would be quite difficult to do. Our links are spread far and wide across the web. They are in emails stored in subscriber's inboxes, in reports and downloads on customer's hard drives, and in ebooks on reader's devices. Our affiliate links are out there for people to click through at any time, and even we aren't sure where they all are. The only way to stop earning passive income from affiliate sales right now is to delete all my accounts with my affiliate partners, and even then, I might miss some.
There are always pitfalls with any investment, of time or money. It's possible to invest a lot of time, and a little money, in affiliate marketing or creating digital products, and not make money in the long-term. Investments in properties or dividend-yielding shares aren't guaranteed to provide consistent passive income either. But they are all worth considering and learning more about if passive income is your long-term goal.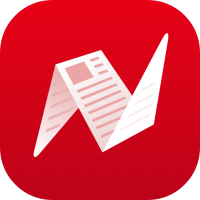 This is original content from NewsBreak's Creator Program. Join today to publish and share your own content.
Disclaimer: The information in this article is not intended to encourage any lifestyle changes without careful consideration and consultation with a qualified professional. This article is for reference purposes only, is generic in nature, is not intended as individual advice and is not financial or legal advice.