Car loans are one of the most common loans taken out in the US. While most debt is worth avoiding, many people simply aren't able to afford a car without financing it. Luckily, interest on car loans is generally low, but there are still plenty of pitfalls to be aware of. Many Americans are burning money when it comes to the way they finance their vehicles. Here are a few things you need to know about car financing.
Negative Equity Is Increasing Common
You've probably heard that new cars start to lose their value as soon as you drive them off the dealership forecourt. That's true, and they can be worth as much as 20% less than you paid for them, after 12 months of ownership. Even used cars are a depreciating asset, and that's relevant when it comes to auto loans, because it's very easy to end up owing more than your vehicle is worth. It's been estimated that 33% of Americans who trade in cars or buy new ones have negative equity. That means they owe more on their car than it's worth. A problem that snowballs if they then roll that negative equity into a new car. Some people drive away in a new car that's worth half of what they now owe in auto loans.
To avoid negative equity, try and put down the biggest deposit you can afford. Aiming to put down at least 20% of the value of the car is a good goal. It's also great if you can pay your car loan off over 3 to 5 years, at the most. As car loans are relatively low interest, it can be tempting to renegotiate car financing when trying to pay down debt. But that's not always a good idea. Paying your loan over a longer period will result in smaller repayments, but make negative equity more likely.
Just keep in mind that if you go into negative equity on a car, and then you have to sell it, you will end up with no car and a loan you still have to pay. Once you've paid off that loan, the worst case scenario is that you'd have to sell the car, and have cash in hand to buy a cheaper car.
Car Dealerships Make Their Money From Financing
In fact, many dealerships make a much higher profit on the financing they sell youthan they do on the car itself. Let's think about that for a moment. Many sales professionals in dealerships don't really benefit when they find you the right car or the right finance deal. They benefit from selling you a more expensive finance deal. That generally means they have to get you to stretch yourself financially and buy a car you can't easily afford. I'm not suggesting that all dealers are corrupt, but the math doesn't lie. Dealers make maximum profits not when they sell you an expensive car, but when they sell you an expensive loan.
Understandably, you'll rarely find the dealer advising you to find a larger deposit or try and pay down your loan quicker. That's just bad for business. It's up to you to really crunch the numbers and decide what you can comfortably afford. Be aware that this is a relatively new development. Ten years ago car dealers were still in the business of selling cars, primarily. Now they're in the business of selling loans, so be prepared for a hard sell when it comes to financing. And know in advance not just what you want to pay, but how you want to pay it.
Car Loans Are Secured Loans
The interest on car loans can seem very low, compared to credit card debt you may be carrying, or even a bank loan. That's because your car is collateral. The loan is secured against the car, and if you start to miss payments, it could be repossessed. But remember the negative equity dilemma. Worst case scenario is that your car is repossessed, AND you still owe the money on the loan. And at this point those missed payments probably mean your credit score has taken a hit, too. Conversely, the dealer now has the car back, and can resell it, with a new finance deal, to someone else. What's more, they still hold your loan, which they can potentially sell on to a third party if they don't want to deal with it.
Consider this carefully before jumping at that low interest rate. There is a place for secured loans, such as a car loan and a mortgage, in your personal finance strategy. You just need to be aware that there's more at stake with them. Repossession sounds like something that probably won't happen to you, and hopefully it won't. But there are over 5,000 repossessions a day in the US. That's over 200 an hour. So it is something to be aware of, and perhaps an incentive to go for a more affordable car, and finance arrangement.
Auto loans are still the only way many people can buy or upgrade a vehicle. Just be aware of the hidden agenda going on when it comes to car financing. Car sales professionals may be ethical enough individuals, but the system tends to work in favor of the industry. It helps if you, as a customer, know exactly which pitfalls to watch out for.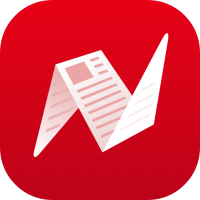 This is original content from NewsBreak's Creator Program. Join today to publish and share your own content.
Disclaimer: The information in this article is not intended to encourage any lifestyle changes without careful consideration and consultation with a qualified professional. This article is for reference purposes only, is generic in nature, is not intended as individual advice and is not financial or legal advice.