Some people still think credit cards should be avoided at all costs. I happen to think they're very wrong.
Credit cards, used correctly, are convenient, useful, and an almost inevitable part of adult life. They can even make you money, or allow you to profit in other ways. If you're undisciplined they can also allow you to run up debt, at a very high interest rate, so work on that discipline before you commit to a new or additional card.
But if you are ready for a new credit card, you need to shop around. These are the features you're looking for.
Choose A Card With Low Fees
You want a card with low annual fees, or preferably no annual fees at all. Many card providers offer a no-fee card, which means you won't pay anything for the privilege of owning the card, though you'll still be liable for other fees of course. Check those other fees carefully.
Ideally you won't be carrying a balance on this card at all. The way to profit from a credit card is to put purchases on it, claim any bonuses and rewards you're eligible for, and pay it off in full before interest comes due.
Obviously this can go wrong, if your circumstances change unexpectedly and you're unable to pay the card off on time, so you're looking for a low interest rate as well, just in case. Other fees will include things like fees levied on foreign transactions. If you travel a lot, you will of course be looking for low or no fees on these as well.
Look For A Sign-Up Bonus
Some card providers offer a sign-up bonus, usually with conditions. They tend to be very specific. For example, you may receive a bonus if you put $1,000 of qualifying purchases on the card in the first three months.
Check that you know exactly what a qualifying purchase is, and then plan to spend (and pay off) the required amount in the required time. Congratulations. You've now earned your bonus. Don't forget to claim it if it's not applied automatically.
Find Cash Back Offers
Cash back cards generally offer cash back on a small percentage of your spending. You'll usually get around 1% – 2% back on most of these cards. This is the equivalent of getting a (very small) discount on everything you buy with that card.
Some cards offer a larger reward on some purchases, such as groceries or gas. Others only offer the cash back reward if you spend over a certain amount.
Pick Rewards Valuable To You
Cash back cards are a type of rewards card, but not all rewards cards are cash back. Some offer points, travel miles, or other rewards. Read the terms and conditions carefully when shopping for a new card. Some will be much more relevant to you than others.
In this category, you'll also find that some cards offer better rewards for certain purchases. An Amazon credit card, for example, offers more points on purchases made on Amazon than on other purchases. Unsurprisingly, points earned on an Amazon card can be converted to Amazon vouchers.
Search For Other Perks
Some cards offer miscellaneous perks, from travel insurance to free event tickets. These are generally premium cards that charge an annual fee. Again, this means you'll have to look carefully at what's offered, and decide whether you'll come out on top financially by paying the fee and claiming the perks.
Take Advantage Of Balance Transfer Offers
This may be useful if you're trying to consolidate other debts and save money on interest payments. Balance transfer cards allow you to move debt from other cards onto the new one, and not pay any interest on it for a specified amount of time. They may also offer interest-free spending for a while.
This can reduce interest payments on your existing debt in the short-term, but extreme care is needed in these cases. When the interest-free period is over, you will suddenly have to pay a (usually very high) monthly interest payment on any balance you still haven't paid off. When using these cards, make sure you have a plan to pay off the balance in full before the interest kicks in.
Benefit From Credit Building
If this is your first card you'll want to look for a credit building card. These are often offered to students or other young adults. You'll be offered a fairly low spending limit to start with, and interest rates may be high. Used properly though, these cards can help you improve your credit score. How do you use them properly? The same way you use any credit card. Plan the purchases you put on them, don't spend more than you can afford, and pay them off in full at the end of the month.
If an emergency happens and you can't pay them off in full, always make the minimum payment. Missing a minimum payment will damage your credit score, whereas carrying a balance on your credit card won't have much impact, except in as much as it affects your credit utilization rate.
Remember that if you don't pay your credit card off every month, you'll pay interest and will quickly wipe out any profits you've made. Building your credit doesn't involve a direct profit for you, of course, but it does potentially put you in a better financial position in the future.
The Bottom Line
Ultimately, profiting from a credit card is complicated, so don't rush it. Match your card to your specific circumstances.
If a card charges a fee, but offers perks, rewards, or bonuses, look very carefully at the details. Will you be able to use those perks, or meet the requirements to claim those rewards and bonuses?
Will it work out cheaper to pay the annual fee and use the free insurance, for example? Or can you actually buy the insurance elsewhere, for less than the annual fee?
Don't make estimates. Use a calculator and actually crunch the numbers. Don't apply for a card until you're sure it's the right one for you. Keep your aim in mind. Over a year, you want to profit from the card (via rewards, perks and bonuses) rather than pay for the convenience of owning it.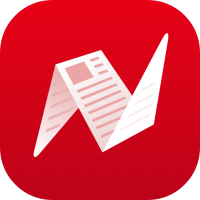 This is original content from NewsBreak's Creator Program. Join today to publish and share your own content.
Disclaimer: The information in this article is not intended to encourage any lifestyle changes without careful consideration and consultation with a qualified professional. This article is for reference purposes only, is generic in nature, is not intended as individual advice and is not financial or legal advice.