I was recently researching the Japanese concept of Kaizen for an article when I came across another Japanese word I was unfamiliar with: Kakeibo. I dug a little deeper, and ended up in possession of the first-ever English translation of the Japanese 'household budgeting book', Kakeibo, by Fumiko Chiba.
What Is Kakeibo?
The kakeibo was originally developed back in 1904 by Hani Motoko, Japan's first female journalist. It was a household accounts journal to help busy women organize their finances, and align their lifestyle with their budget.
In a traditional Asian society, it was a concept ahead of its time, but what's surprising is that many modern-day women, Japanese and Western, are still embracing the concept, well into the 21stCentury.
The English language version has now been released, though the design and marketing are decidedly gender-neutral. This is fair enough, as a kakeibo will work for most people, regardless of gender.
Here are some of the concepts you'll need to embrace if you're thinking of using a kakeibo to save money.
Minimalism Is Key
If you're a fan of other aspects of Japanese lifestyle that are emerging as a part of Western pop culture (such as Marie Kondo's Tidying Up) you may already associate minimalism with Japan. While you don't have to be a minimalist to use this system, it certainly helps. It embraces the Japanese art of mindful and minimalist living, rather than the mindless consumerism common in Western societies. 
You'll be encouraged to think hard about spending and saving, needs and wants, where your money goes and why. And the aim appears to be to simplify your finances and develop 'money mindfulness' as much as anything.
Like many simple processes, there is some set-up that can seem complicated, as you calculate and categorize your monthly expenses. To be honest, however, that is all stuff we should be doing anyway.
The journal simply lays out a framework for it. There is also something deliciously minimalist in actually having a journal to handwrite in. I love my finance apps and online accounting systems as much as the next 21st-century citizen. It turns out, however, that I love the simplicity of a finance journal as well.
Spending Is Fine
It can be a real problem when money management strategies imply that spending money is the root of all evil. Spending is an inevitable and normal part of money management and life.
What's more, even unnecessary spending is (sort of) necessary. I've written before about how important it is to include some fun money in your budget. Without it, your budget will become unsustainable over time, even if you're really good at having free fun.
Using your kakeibo, you'll learn that there is virtue in 'spending well'. In fact, we must all learn to spend well in order to save well, and vice versa.
Good money management is about planning our spending, being mindful of it and knowing what we are spending our money on and why. Arguably, we learn to respect and manage money better than ever when we are mindful of just what we can buy with it, that will enhance our life, and the lives of others.
Recordkeeping Is Essential
Keeping a kakeibo or any type of spending journal is all about recording where your money is going. You'll categorize your spending, record exactly what is spent in each category, and reflect on whether you are making good use of your money or not.
The very fact that this is a paper journal, where you physically write down all your expenses, makes the whole process different from how most of us live our lives these days. Writing down how much money you'll have to work with each month, slowly and deliberately, gets you 'in tune' with your money. 
On this note, it's important to note that the layout of the kakeibo may not work for everyone. You do need to sit down on the first of the month and work ahead in to the coming month. This means predicting how much your income will be, which can be hard for freelancers and other business owners.
I manage to make it work as my money for the month ahead is usually the direct result of the freelance work I've done the previous month. But there are always a few surprises. You may need to adapt things a little to suit your circumstances. 
Honesty Is Required
Using your kakeibo may be uncomfortable at first. Absolute honesty is essential. You'll need to get honest about things like:
How much you have coming in
How much you're spending
What you're spending it on
Are you spending it on 'musts' or 'wants'
That last one requires yet more mindful and honest assessment, not just of your finances, but also of how you're living your life. As Chiba puts it:
"To realize your 'musts', write down things that would go wrong if you did not spend money on them."
That includes things like paying for food, healthcare, and other essentials, but it will exclude a lot of things you generally consider 'must-haves' that really aren't. It's an extremely interesting exercise in itself.
Expect the odd lightbulb moment. Such as when you realize that not only would nothing go wrong if you stopped spending on a particular expense, but that it would actually improve your life or health if you cut it out.
Reflection Is Non-Negotiable
This strategy isn't just about organizing your finances. It's about de-cluttering, streamlining and, simplifying them as well. It won't work if you focus on efficiency over the all-important aspect of mindfulness.
You should finish each month by reflecting on your finances and your progress. At the end of the month, you take some time to scrutinize your month's spending and saving. You'll acknowledge your progress, and celebrate what went well. You'll also examine what went wrong, and why, as a basis for setting goals for the coming month.
This end-of-month reflecting is perhaps the most important part of this concept, and skipping or rushing it is counter-productive. The review process keeps you reminded of the progress you're making towards your savings goals. It also helps you 'spend better' as you reflect on which types of spending enhance your life, and which types are not only unnecessary but even harmful or destructive.
The Bottom Line
Using your kakeibo properly is about more than recordkeeping and budgeting. It's even about more than finance. Used consistently, this, or any kind of financial journal, will help you align your life, your goals, and your finances. In turn, this will enable you to use money the 'right' way. The end result? You'll feel happier, calmer and more in control of your life.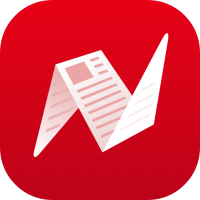 This is original content from NewsBreak's Creator Program. Join today to publish and share your own content.