I've written before about whether going to college is worth the debt that you'll inevitably take on in order to graduate. The conclusion was that it at least partially depends on the type of degree you get, as that dictates your future salary. So which college degrees lead to financial success? Which majors earn the most money? And do any of them tie in with your talents and interests?
In an attempt to answer the first two of these questions, Payscale puts together an annual College Salary Report. In the 2020-2021 report, there were few surprises with specialist engineering majors taking not just the top spot, but four of the top ten (and 12 of the top 25). If you're looking purely at Bachelor's degrees in the U.S., here are the top ten majors, ranked by potential future salary. All figures quoted are based on median salary.
Best Bachelor's Degrees For Financial Success
Petroleum Engineering
The median salary for Petroleum Engineering majors was $92,300 initially (during the first five years in the job market) rising to $182,000 for those with over ten years of industry experience.
Electrical Engineering & Computer Science
The engineers are definitely on the right track, with this major generating an even higher starting salary, of $101,000 in the first five years, although pay for those with over ten years of experience is slightly lower at $152,300.
Applied Economics And Management
This major attracts a median salary of $60,900 in the first five years, rising to $139,600 with more than ten years of experience.
Operations Research
The Operations Research majors can expect $78,000 in the first five years and $139,600 with ten+ years of experience.
Public Accounting
Public Accounting majors are looking at a median salary of $60,000 initially, rising to $138,800 after ten years.
Chemical Engineering/Materials Science & Engineering
Another engineering major hits the top ten with a median salary of $74,500 in the first five years and $137,800 at ten years or more.
Quantitative Business Analysis
The Quantitative Business Analysis majors are aiming for $67,900 initially and $136,200 with experience.
Pharmacy
Unsurprisingly, Pharmacy majors are comfortably in the top ten, with a median salary of $66,300 initially, rising to $133,200.
Aeronautics & Astronautics
Aeronautics & Astronautics majors are looking at a median salary of $74,000 initially, rising to $133,100 after ten years.
Systems Engineering
The Systems Engineering majors can expect $74,000 in the first five years and $132,900 with ten+ years of experience.
Remember that salaries vary greatly in different parts of the country, as does the general cost of living, so it's important to take that into account when looking at which degrees are 'worth' more.
It's also important to note that this is based purely on Bachelor's degrees. The Payscale report doesn't calculate salaries for those with advanced degrees, but unsurprisingly, they tend to be higher. Investopedia suggests the average salary for an MBA graduate in 2019 was $134,991, and Career Explorer puts the median salary for a doctor in the U.S. at $106,000 (with a range of $68,900 to $353,000).
Does It Matter Which School I Go To?
Yes. It does. The Payscale Report indicates a difference of over $12,000 in salary between the top five schools alone, when it comes to Bachelor's degrees, with Harvey Mudd College taking the top spot ($162,500) and California Institute of Technology at number five ($150,300). And yes, places like MIT and Princeton are also in the top five, but if you're surprised that other top Ivy League schools aren't in there, remember that again, this could be due to the focus on Bachelor's Degrees over Master's and other advanced degrees. Harvey Mudd is known for its focus on engineering, which is clearly an area where a Bachelor's Degree alone can be a ticket to a high-paying job.
And The Best Associate's Degrees?
It's becoming increasingly clear to many middle-class students that good jobs aren't only confined to those with a four-year degree. The highest paying Associate's Degree is Physician Assistant Studies, with a median salary for those with ten years or more experience of $99,400.
Other associate's degrees that make the top ten include:
Radiation Therapy
Advertising & Marketing Communications
Software Engineering
Computer Science & Mathematics
Project Management
Biomedical Engineering
There's a lot to consider when picking a degree level, major and college. Salary is only one aspect of your decision, but quite an important one, especially if you're taking on debt to get through college.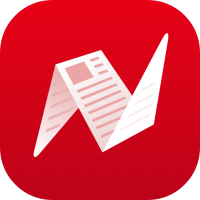 This is original content from NewsBreak's Creator Program. Join today to publish and share your own content.