We've come a long way in recent years and not every couple feels the need to completely merge their finances when they marry or set up a home together. However, it's pretty hard to build a life together without addressing money and the many issues that surround it.
If you're going to work towards shared goals, maybe buy a home together, and possibly raise children together, there are some conversations you need to have.
1. What Does Money Mean To Us?
There's a reason so many arguments between couples involve money. Money is a very emotional topic for many of us.
When we talk about money as a couple, we're often talking about other things, such as trust, commitment, values, security, equality, and responsibility. A disagreement about what to spend money on can be seen as a sign that you have different values and priorities, or that one of you isn't as committed to joint goals as the other.
To some people, money is just money. To others, it's closely tied to a sense of safety and security. Discussing how you really feel about money, and what it represents to you, can help you avoid arguments.
2. What Type Of Spenders Are We?
Some people are very impulsive in their spending habits, some are extremely frugal. You'll understand each other better if you're aware of what kind of spender you are and what kind your spouse is.
If there's a big difference, it may be a sign that you need to put strategies in place to deal with that. We all have joint expenses we have to meet as a couple, but some couples with very different spending habits find it's best to keep at least their personal discretionary income completely separate, so they're not constantly arguing over who spent what.
3. How Do We Feel About Homeownership?
Do you want to buy a home, or are you happy renting? What type of home do you want? Where? What do you want to spend on it?
If you're marrying later in life and one of you already has a home, is that where you'll be living? Are you both happy with that?
If the homeowner has kids already, is that house part of their inheritance? What impact will that have on the other partner? What if you both already have homes and kids?
Estate planning alongside wedding planning can seem a little morbid, but it's necessary, especially if you're marrying at a point in life where one or both of you already has important financial responsibilities.
4. Will We Have Children?
This is a conversation that's important for many reasons, obviously. But with the cost of raising a child sitting at well over $200,000, it's relevant to your finances, as well as almost every other area of your life.
One good piece of advice someone once gave me about family planning is that you should never let finances dictate whether you have children (or how many you have) but you should decide if (and how many) children you want and let that guide your financial planning.
So discuss not just whether you want children and how many you want, but also other things such as whether you think private education is important and how much you think parents should contribute to college costs.
Have children already that you're bringing into the marriage? Then talking about these things is perhaps even more important.
5. What Goals Do We Have As Individuals That Will Cost A Lot Of Money?
Does one of you want to continue with your education? Start a business? Climb Everest? All these things cost money. If there's anything on your goals list that will be very expensive, it's wise to discuss it with your partner, even if you're planning to fund it yourself.
Big money goals can be easier to reach with support, even if it's emotional rather than financial.
6. How Do We Feel About Debt?
Some people hate carrying debt and always prioritize avoiding it or paying it down if they can. Others are fine with debt and consider it a normal part of life. Discussing how you feel about the debt you have, and the possibility of taking on more will help you work towards financial goals together and as individuals, with minimal disagreements.
7. What Do We Want Our Retirement To Look Like?
You're in this for the long-haul, so it's a good idea to discuss when you want to retire, what you want that retirement to look like, and how you'll achieve that in terms of pensions, savings and investments. Whether you want to retire to a wilderness cabin upstate, become an ex-pat, or stay right where you are and enjoy friends and family, you'll need to plan accordingly.
The Bottom Line
A few money-focused conversations can lead to a happier marriage, less money stress, and a more successful life, so they're probably worth dedicating some time to.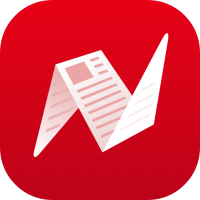 This is original content from NewsBreak's Creator Program. Join today to publish and share your own content.