Years ago, while I was studying for a social science degree, one of my lecturers pointed out that even the most secure, middle class people are often just one tragic event away from poverty: a divorce, a medical emergency, a bereavement (especially of a spouse or partner when children are young).
It's true, but the sort of poverty secure, middle class people are often plunged into by tragedy is still very different from the generational poverty that many are born into. And that's a problem, because some middle class people who have experienced temporary financial setbacks think they know about being poor. They think poor people can work their way out of poverty, or worse, 'hustle' they way out of poverty, because if you're a middle class person who suffers a financial setback, you probably can.
You probably have skills, knowledge, education, attitudes, contacts, and a degree of genuine self-confidence inaccessible to the generationally poor. You may have relatives around you willing and able to help you out, either financially or in intensely practical ways that actually help overcome your current circumstances. You won't make the same problematic decisions that genuinely poor people are often forced into.
Middle class people in financial trouble look different from actual poor people. When they get into debt, they're substantially more likely to have the knowledge, confidence and articulacy to negotiate with creditors and access the various supports and social programs that are theoretically open to anyone. Middle class parents are far more likely than those living in generational poverty to access free resources within their communities such as public libraries, which in turn often offer free or subsidised educational programs for their children.
This has a knock-on effect. Middle class parents are more likely to keep their kids in school. They'll still know how to help their kids apply for college (because they went to college themselves), and they'll even be more knowledgeable about how to access that college education without going into more debt than necessary.
The reason so many affluent people blame those in poverty for their situation is that they have indeed suffered hard financial times, and overcome them. "I pulled myself up by my bootstraps," they'll tell you, ignoring the fact that those born into extreme poverty are operating without the same metaphorical bootstraps. Hell, they're operating without any boots at all.
Such people tell the poor they need to hustle more. They assume that their lack of money is due to poor spending decisions. They tell people who've never been able to afford to eat out that they need to stop spending $100 a night on dinner and drinks. In short, they assume poor people live just like they do. They think they can save money by giving up things they've never done. That they can economize in areas that don't even exist in their current lives, like entertainment or beauty treatments. That's middle class thinking. Not living-in-poverty thinking.
The idea that social mobility is possible and common in the United States is an outdated idea. Those growing up in poverty, raised by parents who also grew up in poverty, simply do not have the opportunities that others imagine they do. As the National Center for Children in Poverty has pointed out:
"The schools they attend are less well funded, and the neighborhoods they live in are more disadvantaged. The parents of these children have fewer resources to invest in them and, as a consequence, their homes have fewer cognitively-stimulating materials, and their parents invest less in their education. The stress of living in poverty and struggling to meet daily needs can also impair parenting."
These problems simply don't have the same impact in a middle class family who are going through hard times. "Struggling financially" simply isn't the same thing as "living in poverty".
I realise that many people might think that I'm part of the problem. I write about personal finance a lot, and this past year in particular I've addressed issues related to financial struggles, because many people have experienced them. But I fully acknowledge that when I address these issues I'm writing for a middle class audience. I don't apologise for that. The middle class are still a large chunk of society and a valid audience to write for. I just don't pretend that my advice applies equally to everyone. I don't pretend that 'cutting expenses' or 'practicing frugality', for example, is a valid strategy for those living in poverty. Frugality is a luxury open to those who have choices around spending and saving. Personal finance is for the rich. Those born into poverty don't do 'personal finance'. They do 'survival', if they're lucky.
This is important, because for social policies to address intergenerational poverty, the middle classes have to understand it. They have to stop comparing the struggles of actual poor people with the struggles they went through when they experienced a single adverse event that temporarily impacted their finances. People living in poverty don't have financial setbacks that can be fixed by working harder, spending less, or reorganising their finances. That's what middle class people have.
Designing a society that addresses intergenerational poverty means looking at the big picture. It means addressing issues such as the ridiculously low minimum wage, healthcare inequalities, and policies on key issues that affect already disadvantaged groups, such as maternity leave. If you want genuinely poor people to pull themselves out of poverty, you have to at least provide a framework in which it's theoretically possible. And that's something that can only be provided by social policies, not conjured out of thin air by already disadvantaged and marginalised groups.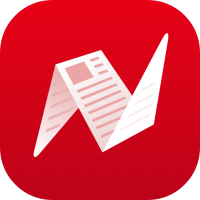 This is original content from NewsBreak's Creator Program. Join today to publish and share your own content.