Are you an arts and culture enthusiast? Would you like to experience a world-class celebration of visual, culinary, and performing arts? If the answer is "Yes", the Cherry Creek Arts Festival has got you covered.
The 2021 Cherry Creek Arts Festival(CCAF) is planned over the Labor Day weekend starting from September 4 to September 6, 2021, in the creekside area of the Cherry Creek Shopping Center.
CCAF would be celebrating its 30th anniversary featuring the 2020 winners.
The event is hosted by CherryArts which is a non-profit organization. Its mission is to democratize access to arts and culture. They aim to build a community where artists can thrive and inspire others through innovation and creativity. All year round, CherryArts has offered mobile art courses to more than 46,000 students and helped them build a lifelong connection with arts and culture.
The event is free and open to the public and you can pre-book your ticket using this link-- Reserve your FREE ticket today!.
Make sure to book your slot and help avoid overcrowding by creating a safe environment for everyone.
The event will be filled with performing artists, children's activities, and food delicacies.
Art Auction, Chalk Art, and CherryArt virtual shop are a few of the highlights that visitors can experience.
If you are interested in being a volunteer or participate in their artist workshop or culinary competition, hit the apply button and create a lifetime experience.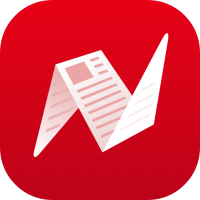 This is original content from NewsBreak's Creator Program. Join today to publish and share your own content.