Seed Bombing 
Who doesn't know about TikTok trends, right? Millennials performing often fun, sometimes weird (and cringy) challenges.
Seed bombing is one of the recent TikTok trends that I have come across. While it may sound weird for someone to wrap a variety of seeds in a ball of clay and throw them over neglected patches of the land, but it completely makes sense when we understand the historical context.
The historical context
Starting around 1965, America had to deal with urban migration. White migrants left the old giants — New York, Philadelphia, Chicago, and Detroit and moved to the suburbs. When cities like New York were facing urban decay, the African American community had another big roadblock— redlining.
Redlining was systemic racial discrimination against the residents of specific, often racially associated, neighborhoods or communities. This practice involved denial of financial services such as banking, insurance, and mortgage, or health services to usually lower strata of the society, generally African American.
Quite literally, the areas were redlined on government maps where banks would avoid investments. One such area was Bedford-Stuyvesant, known as Bed-Stuy that sits in the northern section of Brooklyn. It was given a grade "D", the worst grade possible denoting an unreliable place to underwrite mortgages.
Hattie Carthan, a lady who moved from Virginia to Bed-Stuy, couldn't tolerate the barren patches of land block after block in her neighborhood. And so, at the age of 64, she initiated a noble mission of tree plantation on neglected patches of land. A tree matching program was started where with the help of volunteers, she was given six saplings when four were planted. In less than a decade, she planted more than 1500 new trees which spread across 100 blocks.
Later that year, she saved an old Magnolia tree from bulldozing that still stands as a landmark in New York City. A conservation program called Magnolia Tree Earth Center was started by her to conduct nature programs for school children and make them aware of vegetable gardens and the importance of green spaces.
Her indispensable work as an environmentalist gave rise to urban gardening and she was entitled "Tree Lady of Brooklyn".
The rise of guerilla gardeners
Hattie's story inspired several other urban gardeners. One of them was Liz Christy who became the founder of the group, known as Green Guerillas.
Guerrilla gardening is the act of gardening — raising food plants or flowers — on land that the gardeners do not have the legal rights to cultivate, such as abandoned sites, areas that are not being cared for, or private property.
Christy, along with a group of guerilla gardeners started making "seed bombs" and threw them over the fences of vacant lots for them to bloom during the rainy season.
Soon they caught the attention and started converting the debris-filled vacant lot of Bowery and Houston Streets. They created the Bowery Houston farm and Garden and began asking other people to use community gardens as a space for green land to basically reclaim urban land.
The guerilla gardeners encouraged dozens of community gardens throughout New Your City, and neighbors formed vital grassroots groups.
In 1999, Mayor Rudi Giuliani tried to demolish community gardens to make way for urban housing but community gardeners protested and were able to save many of them.
Today, New York City has more than 600 community gardens. These green spaces are a result of the creativity and determination of radical urban gardeners who helped to create cool green spaces and a place to connect with the earth.
Green Guerillas has grown and changed along with the movement. Today, we are a vital nonprofit resource center, advocate for food and environmental justice, and hub for youth leadership development. We are proud to help community gardeners cultivate community all year long.
The #seedbombs has more than 3.8 million views on TikTok. This challenge is definitely bringing out the best in us by making "sustainability" cool again and promoting awareness about green spaces and urban gardening amongst the Millenials.
Guerrilla gardening is definitely a sustainable act of community gardening provided that seeds native to that area are used.
References-
1. How radical gardeners took back New York City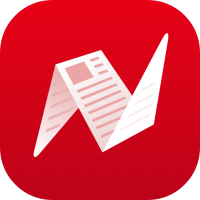 This is original content from NewsBreak's Creator Program. Join today to publish and share your own content.