The Buckhorn Exchange in Denver Colorado is one of the oldest steakhouses.
This is a quirky food joint for people who enjoy a unique ambiance and adventurous food. Taxidermy display on the bright red walls, including a rare 500-piece collection of the game - deer and moose; giant buffalo and mountain sheep; dozens of indigenous fowl; even a two-headed calf and jackalope. exudes eccentricity and detail the 105-year-old history.
In addition to the stuffed animal aesthetics, this place offers a list of unique meats including Rocky Mountain oysters, fried alligator tails, marinated rattlesnake, and grilled duck breast.
Henry H. Zietz, one of the famous figures of the Old West founded this historic restaurant in 1893. Zietz shared a great camaraderie with the colorful Buffalo Bill, who was a bison hunter and an American soldier. Zietz became famous for his diminutive stature and was referred to as "Shorty Scout".
In the late 19th century, when railroaders traveled across Osage Street, Zietz offered them a night stay, and sometimes a free lunch and beer. Gradually, it became a favorite spot for railroaders.
The Buckhorn Exchange Restaurant derives its name from the Rio Grande Railroad yards that were directly across Osage Street and the second-story Buckhorn Lodge that housed railroaders for the night.
In 1905, President Theodore Roosevelt became a few of the prominent personalities visiting this place. He asked Zietz to be his hunting partner and guide.
This restaurant hosts private parties in their roof garden and anyone can buy out their place for a nominal price with a capacity of around 150 people.
So if you live in and around Denver Colorado, don't miss out on this historic steakhouse.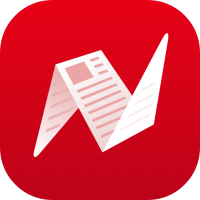 This is original content from NewsBreak's Creator Program. Join today to publish and share your own content.