The Colorado State Government has passed a bill SB21-116 to prohibit American Indian mascots in public schools.
The bill states that the American Indian mascots will not be allowed in public schools including charter and institute charter schools starting from 1 June 2022. Failure to comply with the law will impose a fine of $25,000 per school which will be redirected to the state education fund.
This mandate would not be applicable to:
Any public school that has an agreement with a federally recognized Indian tribe prior to June 30, 2021.
Any public school that is under the tribe's purview.
Any public school that promotes positive Native American history and the mascot is culturally affiliated with the tribe.
The bill has moved to Gov. Jared Polis for final approval and Colorado would become the 5th state to ban these mascots.
While Rep. Adrienne Benavidez, one of the prime sponsors of the bill, supported it stating it would curb stereotyping the indigenous population and usage of derogatory terms against them.
But Demetrius Marez, a 1993 Lamar High School graduate, opposed the law and feels that it is another culture assimilation trick. "Lamar Savages" is the school mascot for ages and the government now wishes to prohibit it.
Demetrius Marez says, "This Savage means a lot to me because I am Native. And I can decide what is derogatory for me and what's not."
The Colorado government believes that redesigning the Native American mascots for public schools would bring cultural inclusion and a spirit of collaboration among the children.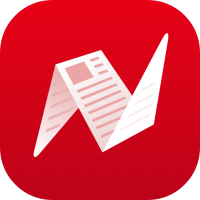 This is original content from NewsBreak's Creator Program. Join today to publish and share your own content.