Governor Jared Polis signed Law SB21-255 on 6th July 2021
In a liberal country like the USA, menstruation is still considered taboo. Although we might talk about gender fluidity, women's equality, and feminism at huge public forums, we still struggle with the basic personal hygiene of a woman.
When Viagra can be tax-free, why are we still imposing a tax on period products including tampons and cups? In fact, more than 35 states in the US still tax tampons.
"The tampon tax amounts to sex-based discrimination," said Jennifer Weiss-Wolf, a co-founder of the nonprofit Period Equity, which is leading a campaign to eliminate the tax.
As per the recent study conducted by the University of Michigan's School of Public health, one in every five girls miss school because of the shortage of menstrual products.
Brianna Titone, a member of the Colorado House of Representatives and the first transgender state legislator of Colorado introduced the free menstrual products bill when few students approached her and asked for a nationwide solution.
The issue doesn't just affect girls, it affects nonbinary and trans students as well, Democratic Rep. Brianna Titone of Arvada said.
Titone raised money to initiate free tampons in K-12 school bathrooms to avoid student dropouts.
"There are a lot of students out there who are in school who don't have these products and they are not readily available and it affects their education and livelihoods and we shouldn't just ignore the problem by not talking about them." said Titone.
Governor Jared Polis signed Law SB21-255 on 6th July 2021 to grant money to eligible K-12 schools that can stock tampons and pads.
Senators Faith Winter, Leslie Herod, and Brianna Titone are the primary sponsors who will ensure the period products are available to students free of cost.
Although menstrual products are still taxed in Colorado, they will be eligible for flexible reimbursements from healthcare expense account under the CARES Act of 2020.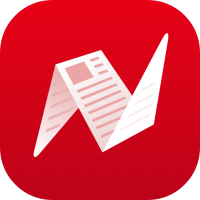 This is original content from NewsBreak's Creator Program. Join today to publish and share your own content.