As the covid cases have been receded and more than 48% US population have been vaccinated, the cinephiles have been eagerly waiting to experience film screenings physically and appreciate raw cinema.
The wait is finally over and the movie buffs can enjoy the film premieres, red-carpet events, and filmmaker conversations at the 44th Denver Film Festival (DFF) from November 3-14, 2021.
Denver Film, the organization behind DFF, Film on the Rocks, and the Sie Film Center together will be organizing and structuring this mega film event. James Mejia, the CEO of Denver Film, will be conducting fundraising efforts and programming.
DFF explores films from other countries, promotes emerging talents, and is committed to an impeccable experience of cinematic storytelling and the committee is leaving no stone unturned to make it a memorable one.
Last year, when the event was completely virtual, Coloradans and movie buffs could attend amazing film premieres spread across different languages, film critics' conversations at the convenience of their homes.
But the 44th DFF would blend in-person and virtual events. The schedule might not be announced until October but the Sie Center will open for the public sometime in the fall.
Meanwhile, visitors can book private group screenings in one of the center's three theatres or attend a physical or virtual screening on the opening night of Denver Film's LGBTQ+ film fest, which runs from August 26 – 29, 2021. This festival will encourage queer content, voices, and visions of the LGBTQ community from around the world.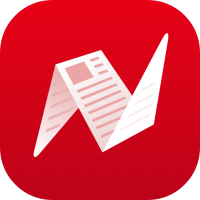 This is original content from NewsBreak's Creator Program. Join today to publish and share your own content.