April 7 is officially dubbed as Charlotte Figi Day in Colorado
Since infancy, Charlotte suffered from a rare type of catastrophic epilepsy known as Dravet syndrome. The frequency of her seizures had increased by the time she was 6. This impacted her mobility too, she was unable to talk.
Charlotte's Mother Paige and her father looked out for countless medical treatments but nothing worked out. One day, the Figi family found that a California boy suffering from the same disease was treated with Cannabidiol (CBD) oil which is a nonpsychoactive substance in cannabis.
Even though Charlotte's parents were skeptical of using CBD oil as it was federally illegal but having run out of options, they wanted to give it a try.
Miraculously, Charlotte's seizures had subsided. Soon, the Figis met the Stanley brothers, who own a medical marijuana dispensary and created a strain that had a high concentration of CBD and a low concentration of a psychoactive compound called THC.
The Stanley brothers named the strain Charlotte's Web.
Eventually, Charlotte was able to regain her mobility and speech.
Charlotte's parents founded a non-profit organization called the 'Realm of Caring' to educate and enlighten people about the benefits of medical marijuana treatments and cannabis research.
Her medical treatment through CBD enlightened Dr. Sanjay Gupta (Chief medical Corresponsont of CNN), and since then, he advocated medical research using cannabis for chronic diseases.
On April 7, 2020, Charlotte passed away due to complications related to pneumonia. Colorado Governor Jared Polis proclaimed April 7 to be Charlotte Figi Day.
After the death of her daughter, Paige shared a statement on her Facebook page saying:
"Some journeys are long and bland and others are short and poignant and meant to revolutionize the world. Such was the path chosen by this little girl with a catastrophic form of epilepsy called Dravet Syndrome.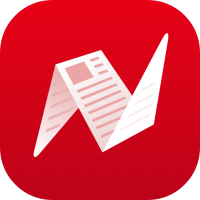 This is original content from NewsBreak's Creator Program. Join today to publish and share your own content.