Chapel on the Rock in Allenspark, Colorado
Chapel on the Rock (officially, Saint Catherine of Siena Chapel) is a functioning Catholic Chapel located on the outskirts of Rocky Mountain National Park.
With Mount Meeker as the stunning backdrop, the church looks exquisite with the intricate stonework and picturesque English setting.
Apparently, when I visited the church, I was curious to know its history which is actually an interesting one.
In the early 20th century, a man named William Mcphee owned the land that is now Camp St. Malo. He was a parishioner of the Cathedral parish in Denver and often took people hiking on this property.
During one of his visits, several campers saw a meteorite hitting the earth. When they looked around for it, they came upon a rock that stands as the foundation of Saint Catherine of Siena Chapel. The rock reminded him of a biblical phrase.
Upon this rock, I'll build my church, and the gates of hell shall not prevail against it.
Only after 20 years, in 1935, his noble plan became a reality and the church was built.
Mcphee eventually handed the property to the Archdiocese. With time, the church authorities struggled financially and that's when the Malo family stepped in. They donated money generously and helped the church to build many onsite building projects.
Over the years, the church has sustained many odds but still, stands tall spreading all its glory. In 2012, a devastating fire destroyed the nearby St. Malo Retreat Center and the Church had to close temporarily. While the renovation was planned, a major flood swept the property, damaging the surrounding terrain but miraculously leaving the chapel intact.
In 1993, when Denver hosted the World Youth Day, the church was blessed to have the most important visitor- Pope John Paul II.
In 1999, Boulder County designated the Chapel as a historic site.
So now, the next time you make a visit to Denver, don't forget to include this treasure trove in your itinerary. Coming fall, a road trip from Peak To Peak byway along with the visit to the chapel will be the cherry on top.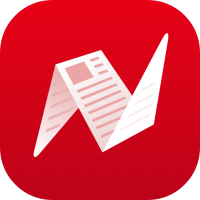 This is original content from NewsBreak's Creator Program. Join today to publish and share your own content.