It all started when Steve Berke, a graduate from Yale University came to visit his parents in Denver, Colorado, and had to live in a 113-year old property. This property was a Lutheran Church bought by Berke's parents with an initial plan to turn it into a housing complex.
But Berke along with his friends came up with an idea from their wildest dreams that they eventually turned into a reality - The International Church of Cannabis.
The Church officially opened on 2016 – 4/20, known as the unofficial pothead's holiday in the United States.
Coincidentally, Colorado was the first state to legalize recreational consumption of marijuana in 2012.
The Church believes in no doctrines or holy scriptures and has given a brand new name to their religion called "Elevationism". But, they strongly emphasize, unlike other belief systems, there is no need to convert to Elevationism. Simply follow the Golden rule - 'the principle of treating others as one wants to be treated.'
They don't practice any authoritarian or hierarchical structure either.
Anyone, irrespective of their religion, can join the congregation as long as they consume the sacred herb and recognize the consumption of cannabis as a sacrament.
They believe that everyone has a right to explore their spiritual quest and cannabis is the answer to this goal.
Unlike conventional churches, this church gives colorful psychedelic vibes from the inside. The rainbow-colored frescos are painted by Spanish artist, Okuda San Miguel, which is in striking contrast with the antiquated exterior.
The children below the age of 21 are not allowed inside the premises when the sacrament is being burned but can attend their Beyond Experience services.
From the time the Church has opened in the prestigious West Washington Park neighborhood of South Denver, it has faced flak and opposition from the people.
But the Church feels that everyone has the right to practice religion in any form on the American land.
The church is situated at 400 South Logan Street in Denver, Colorado.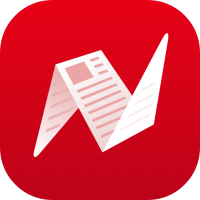 This is original content from NewsBreak's Creator Program. Join today to publish and share your own content.