As the saying goes, a dog is a man's best friend. They're your cute, cuddly, and furry four-legged friend that rely on you for everything. So when they go to the bathroom where they shouldn't, it's extremely frustrating.
Dogs can tell when you get upset when they do something they shouldn't, so they should learn to know better--right?
Well, since dogs rely on their owner for everything, they are also relying on them to teach them where they should and shouldn't go to the bathroom.
"House training shouldn't be that hard, if you follow certain rules, the dog will learn what to do," says Tim Steele, a dog trainer with The Academy for Dogs.
He says house training starts the day you bring your dog home and with two rules dogs can be house trained to never go inside again.
Rules of house training:
Don't practice doing it wrong
Reward doing it right
"Dogs are creatures of habit so if we practice doing the right things and don't give them the opportunity to do the wrong thing, they should learn pretty quickly where to pee and poop," says Steele.
Don't give dogs the chance to practice using the bathroom in the house. This doesn't mean punish them when they do. This means plan ahead for when you know they are going to need to go.
Dogs are not that different from humans when it comes to using the bathroom. They typically need to go when they wake up, after eating or drinking, and when they are exerting a lot of energy. Watch for those things and like Steele does when he is training dogs, literally time them.
Tip: Immediately after your dog drinks water take them outside and time how long it takes them to use the bathroom. If your dog pees 10 minutes after drinking water, you need to prepare to have them outside in the spot they can pee within 10 minutes of them drinking water. If you live on the 16th floor and need five minutes to get outside, you should be leaving out five minutes after they drink water.
Making sure they get outside in time won't entirely stop them from going inside anymore. You must reward them for their good behavior to reinforce that outside is where they use the bathroom.
"Throw a party," says Steele. "It seems so silly to throw a party for a dog peeing outside, but if your dog has peed in the house 50 times and they finally pee outside one time, you'll be ready for the party."
Steele personally likes to give dogs he trains cheese when they go to the bathroom outside.
He says dogs tend to stop doing behaviors that don't pay. From the dog's perspective, why should they go outside when the rug seems like a perfectly fine place to pee in the comfort of their home.
"You don't work for free, I don't work for free, and dogs shouldn't either. As a matter of fact, they won't," says Steele. Dogs do things to create a consequence that they want, and they'll want the treat they get when going outside.
No matter where you live the rules are the same, although there may be some added challenges if you live on the 40th floor of an apartment building.
Tip: You have a puppy that uses the bathroom immediately after eating or drinking anything. It may be impractical to have to make it outside if you live on the 40th floor. Steele recommends getting a real plot of grass as a temporary option until the dog can hold its bladder longer, and then begin to transition them to outside.
In special circumstances, Steele acknowledges that a one-size-fits-all approach will not always work out, but with proper planning you can get your dog house trained.
This does not mean that you can prevent every accident from happening, especially while learning your dog's routine.
In these cases it is important that you never punish a dog for going to the bathroom inside. Punishing your dog will only confuse them, teach them that your hands aren't safe, and that they shouldn't go to the bathroom in front of you.
Steele is adamant that after you learn your dog's routine, it becomes your fault if they use the bathroom inside because you knew when you should have taken them out and didn't.
"Every time a dog pees in the house it's my fault. I wasn't planning ahead, I wasn't paying attention, I wasn't watching the dog," Steele says.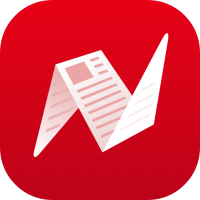 This is original content from NewsBreak's Creator Program. Join today to publish and share your own content.