Everyone cooks dinner, but not everyone enjoys the time it takes to do so. Between cutting vegetables, washing meat, and measuring ingredients, prepping food can take a significant amount of time--sometimes even longer than the cooking time.
Quick meals that take 15 or 30-minutes are popular because they promise to have you out of the kitchen and enjoying your meal in no time. Admittedly, these recipes do not require much preparation and have little ingredients which makes them "quick-meals." But you won't always be in the mood for a quick meal and may want to still make your grandma's stew recipe or go all out for a fancy at-home dinner.
With these Pinterest-approved kitchen hacks you'll be able to cut down the cooking time on any recipe, even that slow-cooker pot roast.
Use an egg slicer for cutting fruits and vegetables
Prepping vegetables may be single-handedly the most time consuming part of cooking. If a recipe calls for onions, garlic, bell peppers, carrots, and celery, you could be cutting for quite some time. That's why using an egg slicer is a much better option. You can cut your fruit and vegetables in even proportions in one fell swoop.
Peel and devein shrimp with a fork in seconds
Probably never thought that you would peel shrimp with a fork but low and behold it works. Peeling and deveining shrimp is definitely time consuming when cooking. Your hands get cold and numb because the shrimp have to be kept cold and that alone slows down how fast you move. All you have to do to remedy that is insert a fork at the head of the shrimp and run it through to the tail and you have a peeled and deveined shrimp in seconds.
Get string free shucked corn in the microwave
Tired of having to peel the husk off of each ear of corn and then pick off the strings left behind until it's all gone? Well with this hack you no longer have to. All you have to do is microwave your corn with the husks on for four minutes, then cut off the bottom and slip off the husk. That's it.
Peel garlic in a bowl
Peeling garlic is a tedious task. It's small and sticky, making it not the easiest or most exciting thing to do. Well peeling garlic just got a lot quicker because all you have to do is crush the garlic like normal and place it inside a sealed container and shake it up. When you empty it back out onto the counter you will have peeled garlic.
Remove the skin from fish with boiling water
Fish fillets are great because they are quick to make, but most of the time they come with the skin on which can be difficult to remove. Place the fish in a bowl and pour boiling water over it and you'll be able to immediately separate the skin from the fish in one try. Be sure not to keep the fish sitting in the hot water or else it'll start cooking.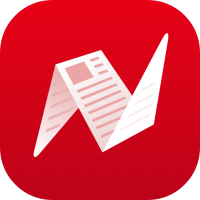 This is original content from NewsBreak's Creator Program. Join today to publish and share your own content.