Kissimmee has a lot to offer with its amusement parks, beaches, family attractions, and places to dine. Located along Lake Toho, there's nothing that goes together more than sun, sand, surf, and seafood.
Seafood in Florida is top-notch, and Kissimmee is no exception. Known for their stone crabs and pink shrimp, there are no-frills seafood spots that are serving fresh, boat to table seafood. No matter if you're looking for a quick bite or a place to sit down and enjoy the view, here are some great places to have some of the best seafood in Kissimmee.
Nantucket Shrimp Shack
$$$$ | 7675 W. Irlo Bronson Memorial Highway, Kissimmee, FL 34741
Located in the heart of Central Florida, Nantucket Shrimp Shack is a great place to take the family to enjoy some fresh seafood. Now open daily at 4 p.m. for dine-in, delivery, and takeout, at this restaurant you can experience a fast-casual dining atmosphere.
Must order items: The Shrimp Po-Boy that comes highly recommended in the reviews or the 50/50, where you can pick two of any jumbo preparation that you like.
The Catfish Place
$$$$ | 2324 13th St, St. Cloud, FL 34769
This is a great place to go to enjoy some local food with the locals. The Catfish Place is a family restaurant serving some of the best catfish and seafood in Florida. Open daily from 11 a.m. to 9 p.m., here the seafood is served fresh and never frozen.
Must order items: The fried Fingerling Catfish platter (for no bones, choose the regular friend catfish).
Boston Lobster Feast
$$$$ | 6071 W. Irlo Bronson Highway, Kissimmee, FL 34747
There's no surprise that many people visit this restaurant to try the lobster, and Boston Lobster Feast has some of the best lobster around, and they're doing it buffet style. Now with two locations in Kissimmee open until 10 p.m., everyone will be able to stop by and enjoy all the ways they are serving up lobster here.
Must order items: Their World Famous Feast buffet is the best way to go to enjoy all the seafood you want for one price.
Crabby Bill's
$$$$ | 1104 Lakeshore Blvd, Saint Cloud, FL 34769
At Crabby Bill's they are serving great seafood at reasonable prices. They pride themselves on the quality they bring to their customers form having locally caught seafood to the friendly atmosphere.
Must order items: If you take a little heat try the Killer Shrimp or the Tybee Seafood Plate.
Coastal Grill and Bar
$$$$ | 5780 Golden Hawk Way, Kissimmee, FL 34746
Perfectly located near Disney, Coastal Grill and Bar is brought to you by two TV food champions so no wonder that have some of the best seafood in Kissimmee. From fresh Floribbean to Mediterranean seafood, this restaurant has it all.
Must order items: Try the Coastal Crab Pizza that has crab and spinach dip in a 12-inch pie crust or the reasonably priced Mahi Mahi that's only $17.99.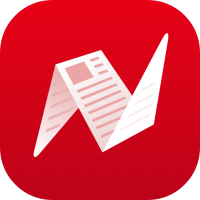 This is original content from NewsBreak's Creator Program. Join today to publish and share your own content.