Everyone could use a little extra money. Whether it's to help pay your bills, pay off debt, save for a vacation, or kick-start your own business, it's important that a side hustle be lucrative.
There are a lot of side hustles out there, and some take time to start earning a profit. Delaying the time it takes to actually see the money you're working towards defeats the purpose of having a side hustle, especially when you need money now. It is important that a side hustle start earning you money when you start putting your time into it.
It's also important that a side hustle doesn't interfere with your full-time job schedule. You want a side hustle that will allow you to dedicate a few hours a couple days a week, but not take up all your free time.
Here are five side hustles that can earn you $1,000 a month if you dedicate the time to doing them, all while working your current nine to five.
Get paid to grocery shop
Working as a grocery shopper is definitely a growing side hustle. In 2021 over 60% of all U.S. shoppers purchased their groceries online, according to The Food Industry Association's latest Grocery Shopper Trends report.
Following the Covid-19 pandemic, the demand for safer ways to shop for groceries skyrocketed, prompting companies like Instacart and Amazon to add hundreds of thousands of shoppers to their rosters.
The best part about these gigs is that they offer competitive pay and flexible shifts making them perfect for a side hustle.
Regardless of what state you live in and what the federal or state minimum wage is, Amazon offers $15/hour for their Amazon Grocery Shopper position. This is ideal for people who do not drive since you only work in-store.
At other grocery shopping gigs like Shipt and Instacart you can earn up to $22/hour, depending on where you live. If you have a car you can potentially earn more by being a full-service shopper who also delivers, instead of just an in-store shopper.
If you work 16-24 hours a week earning anywhere from $15-$22/hour, you can bring in an extra $1000 a month.
Deliver for restaurants through apps
DoorDash delivers food from over 300,000 restaurants and delivers in over 4,000 cities across the U.S. After a customer places an order on the app, a Dasher picks it up and delivers it and gets base pay plus 100% of their tips.
Dashers can make even more money with promotions and challenges that offer additional pay. For instance, during peak pay dashers who deliver within specific areas will earn additional money, and if they complete a certain amount of deliveries in a set amount of time, they can earn a bonus.
There are also other companies like Postmates and Grubhub.
With a little bit of planning around when there is peak pay and challenges, a delivery driver can make $1,000 in a week if they dedicate the time to it.
Become a proofreader
A side hustle does not always have to require you to leave your home. There are plenty of jobs that you can do right from your laptop and proofreading is one of them.
Proofreaders are responsible for editing content from bloggers, content writers, website owners, and more. This is a super flexible and good-paying side hustle, and all it requires is that you have a knack for identifying wrong verb tense and sentence structure.
You may think this is a side hustle where you would have to build your own clientele, but it isn't. There are plenty of platforms like Upwork and Thumbtack where you can find people who are looking for this service and have the rate they will pay.
Not sure how to get started? There are free online courses that will walk you through getting started so you can earn extra money in no time.
Work as a virtual assistant
A virtual assistant is someone who works in a remote location and helps with tasks such as administration, social media, bookkeeping, and more. There has been a growing demand for virtual assistants in 2021 and there are countless business owners who rely on them to help grow and maintain their brand.
Again, there is no need to worry about pitching clients because platforms like Upwork and Thumbtack exist to bridge that divide and bring the clients directly to you. All you have to do is make a profile and then pick a posting that matches with your skillset.
You can make anywhere from $20-$40/hour as a virtual assistant.
Get a part-time job
Getting a part-time job may seem obvious, but while it is another way to earn extra money, it isn't as flexible as the options above or as lucrative. A part-time job more often than not comes with a set schedule and pays minimum wage.
This can mean working up to 29 hours a week for $7.25 an hour in a state like Pennsylvania. However, you can find higher paying part-time jobs with a bit of extra research. Browsing through job sites for jobs you can do on the weekends or in the evenings will be best, or even working overnight shifts which almost always pay more since less people will want to do them.
Keep in mind that you want it to have some flexibility to still allow you to have free time to have a personal life.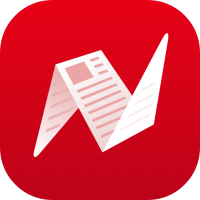 This is original content from NewsBreak's Creator Program. Join today to publish and share your own content.