You have probably heard at least once that it is important to save your money. Savings can help you buy a car or a home, get your first apartment, and plenty of other things without any added interest that comes with loans. But to have savings, you first have to save.
Saving for big purchases can seem like a daunting task, but with a few smart decisions you can have the money saved to buy that car or go on that family vacation.
Here are four steps that make saving for that big purchase easier.
Map Out Your Plan
To start off you need to have a concrete plan for how you are going to save. First is determining how much money you need to save to make your purchase. Keep in mind that prices do change over time but doing some research to get an estimate on how much you should save will be a good starting point.
Your plan should of course include how much time you have until you need the money. It could be months, a year, or years, but the more time you give yourself to meet the objective the easier it will be to get there.
Next is creating a schedule that fits into your current budget. The best time to put money aside is when you are receiving it, so when you get paid it's best to treat your savings amount the same as your bills, as regularly scheduled commitments you have to pay.
Find Extra Money To Save
Saving for a major purchase requires a lot of discipline. It also may require that you change some of your current spending habits so you can reach your goal in the time frame you mapped out.
A lot of time people don't realize just how much money they spend on eating out and personal entertainment costs. Things like getting coffee in the mornings, going out with friends and buying lunch at work can all really add up on a weekly basis.
Cutting out simple things can help add to your weekly, biweekly and monthly savings. For instance, if you make lunch at home and take it to work instead of buying lunch every day you can potentially save $50 a week that can go toward your savings.
When saving money, it is important to remember that the money you would normally spend on smaller frivolous purchases can go toward the major purchase you want to make.
Make Saving Money Automatic
Establishing a separate savings account that is automatic will be essential to reaching your goals. It ensures you can clearly see how much you have saved but also stay disciplined in not touching your savings.
An easy way to achieve this is by seeing if your current bank allows you to open several savings accounts and set up automatic transfers every time you get a direct deposit. Setting aside a percentage of your deposits automatically takes away the hassle of manually doing it and the temptation to not save as much or at all one month.
Save More, Spend Less
Whatever it is you are saving for may at some point go on sale or be a cheaper price. Do some research and ask around to know when that time is and see if you'll be able to save the money needed to get it at that price by that time instead of paying full price.
The time to save is now and with these steps you can be well on your way toward having that major purchase you want.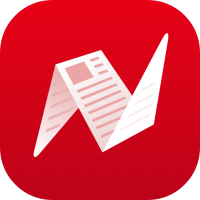 This is original content from NewsBreak's Creator Program. Join today to publish and share your own content.