Social distancing during the pandemic caused a lot more couples to be long-distance and the added distance may have been beneficial.
Experts found that people in long-distance relationships built stronger emotional connections during the pandemic.
OKCupid, a dating site, analyzed data that they collected from 2020 to predict the dating trends for 2021 and found that more people are interested in dating across state lines. With the pandemic causing never before seen levels of separation, the number of long-distance relationships skyrocketed at new rates.
Since the beginning of the pandemic, connections and conversations across borders are up nearly 50% among singles, and people on OKCupid were setting their location preferences to "anywhere" more than ever before.
Plus, more than 1.5 million people on OkCupid were open to a long-distance relationship.
A 2020 study conducted at the beginning of the pandemic by the Kinsey Institute supported this finding. Their results showed that 16% of dating app users changed their filters, including distance filters, to match with more people.
There has also been a rise in what OKCupid calls "slow-dating," a blend of deeper conversations and more romance through virtual and digital dating.
"Long-distance relationships can allow for a stronger friendship and chance to strengthen the emotional component of the relationship first," said Meredith Prescott, LCSW, psychotherapist and owner of Prescott Psychotherapy and Wellness.
84% of OKCupid's respondents think it's important to have an emotional connection before a physical one. Now, more people prefer taking more time to get to know each other through talking over the phone and text messaging before meeting in person.
In recent years it has been estimated that 14 million people are in a long-distance relationship. It has also been found that 40% of long-distance relationships end within an average of four and a half months.
Research has proven that interdependent relationships are the healthiest form of relationship for marriage and Liz Colizza, a marriage therapist, agrees that this increases the cohesion of a relationship.
Long-distance relationships during the pandemic have allowed more couples to build interdependent relationships due the distance keeping them apart, that could lead to stronger relationships.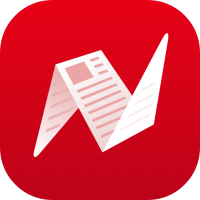 This is original content from NewsBreak's Creator Program. Join today to publish and share your own content.