The living room is arguably the second most important room in any household, after the kitchen. It is more often than not the first room you see when entering and it is where everyone gathers to hangout or celebrate, so understandably you want it to be luxurious.
However, you don't want the cost that comes with creating a luxurious space. Admittedly decorating an Instagram-worthy living space can be expensive--but it doesn't have to be.
There are some fool-proof ways to make your living room look like you spent loads of money decorating it without actually having to do so.
Here are some inexpensive and simple ways to make your living room look more expensive that have been recommended by design professionals and enthusiasts alike.
Hang Your Curtains Up High
High ceilings are a staple of expensive homes, but you don't need to have high ceilings to make it look like you do. When hanging curtains, place them as close to the ceiling as possible to draw peoples eyes upward, that way the room looks a lot taller then it is.
A crucial rule is to make sure the curtains hit the floor, short curtains will make the room look the opposite of the look you're going for.
There are a couple ways to achieve this look. After measuring your windows length and width you can head to the store to buy curtains. Another option that will save you some money is you can pickup sheer, lightweight cotton fabric, and take it to the tailor or dry cleaner.
Reduce Your Possessions
A messy and cluttered home looks very unpolished and doesn't look expensive at all. On the other hand, a thoughtfully curated interior looks more upscale and put-together, therefore you will want to cut down and only display a few select pieces here and there.
When placing the items you choose to display it's important that you create vignettes, small ornamental designs, on every surface that will have a huge impact on making your space aesthetically appealing.
Mix Up Your Textures
When decorating it can be easy to use one or two textures making the space look dull and flat. A way to make the space look more elevated is to incorporate a variety of textures in your upholstery, decorative pillows, throws, and drapery.
Investing in textiles, particularly with throw pillow covers and throw blankets are a great way to dress up the room. There's a cheaper way to achieve this look as well by picking up some fabric and having it made into a pillow cover for $10 or $20 a pillow.
It is key when doing this to really pick and choose the items carefully to be able to have mostly lower cost pieces mixed in with maybe one or two expensive pieces.
Showcase Large-Scale Art
Large-scale art is the way to go to give any space a designer finish and focal point. Whether it's printed or original, have it blown up to 2 feet by 3 feet, or larger, to make the biggest impact.
When it comes to picking what piece of art to display, stray away from the everyday Bed Bath and Beyond beachscapes. Experts say the best art has personal significance.
You can hit up second hand shops and estate sales to find cheaper pieces or create the artwork yourself by picking up a canvas and your desired medium.
Incorporate Metallic Items
Metallic surfaces can be very fancy and instantly upgrade the look and feel of a room. For these pieces you only need to add one or two statement pieces that add a little glam like a mirror, pedestal table, or desk clock.
Be sure to think small, you only need a little bit to get a lot. And the best part is that little pieces like these can even be thrifted.
Upgrade Lighting
If there is a category to splurge a little bit, this is it. Lighting for a space is very important because it sets the mood and adds ambience to the room.
You want to have a variety of light sources to add depth to the room as well. Different light sources like plug-ins, table lamps, and a chandelier can really elevate a space.
A great way to make this cost effective is to hit up Goodwill for lamp bases and Target for lamp shades. Other wallet-friendly options are HomeGoods, CB2, and Bed Bath and Beyond.
Go Green
A sure way to add class to a room and make it welcoming is to add fresh flowers and greenery.
Having bouquets that are full and lush can be expensive but they don't have to be, with a little time and a trip to your local farmer's market, you can create your own lush display.
Another great tip is adding quality fake plants to a space, and the best part about these is that they don't need to be changed out because they won't die.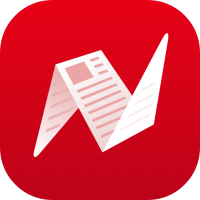 This is original content from NewsBreak's Creator Program. Join today to publish and share your own content.