(BALTIMORE) Now that the temperature is starting to cool down, it is time to bring those wonderful Fall colors from outdoors into your home.
The colors of Fall are great for making a home feel welcoming and cozy. With these simple DIY projects you'll be sure to incorporate one or more into your home to give it that extra warmth. After all, Fall is the season to cuddle under a blanket with a nice cup of tea or hot chocolate.
Whether you want to go outside and collect leaves and acorns or go shopping for your supplies, you'll find something here that will help you transform your home for the Fall.
Create a Pumpkin Display
Pumpkins are the epitome of all things Fall. With this simple DIY project you can elevate a simple pumpkin into Fall décor that matches the aesthetic of your home.
Supplies:
Different sized pumpkins
Paint or spray paint
Paint brush
Stencils
Cotton stems and wheat bundles
Galvanized bucket
Place the painted pumpkins in the bucket and fill it out with the cotton stems and wheat bundles. Dress up the bucket with the paint and stencils to give it that last personal touch.
Sunflower Wreath
Another great idea to incorporate into your home that screams Fall is sunflowers. Their bright yellow color makes them fit right in with the color palette of Fall.
Supplies:
Green, yellow, and brown burlap
Wire wreath frame
Sheet of stiff plastic canvas
Beige chenille stems
Two zip ties
Mat and rotary cutter
This DIY project does take a bit more time but the outcome is beautiful. Follow the steps of this tutorial and you are going to have a great centerpiece for your door.
Rustic Mason Jars
Mason jars are something most people have randomly around the house or can find at a dollar store. They are a very simple household item that can be elevated into chic décor.
Supplies:
Mason jars
White spray paint
Black lettering
Any kind of autumn flowers
Spray paint the mason jars and then fill them with your choice of flowers. You can add the black lettering to spell out whatever you like and place them around your home.
Glitter Acorns
Who doesn't love a bit of sparkle in their home. Glitter acorns can be placed anywhere around the house to add a bit of charm.
Supplies:
For these glitter acorns you have a couple of different options. You can glitter the top and leave the bottom as is or spray paint it, or glitter the entire acorn. Place these in a bowl, jar, or vase and add to your Fall décor.
Wool Candy Corn
Candy corn is a traditional staple of the autumn months that can be found at pumpkin patches and on doorsteps during Halloween.
Supplies:
Styrofoam cone shapes
White, orange and yellow wool
Hot glue gun
Take your Styrofoam cones, apply hot glue around them and wrap the wool around them to match a candy corn. They can be placed indoors or outdoors.
Decorated Wine Bottle
A lot of people like to enjoy a glass of wine after a long day so it makes sense to repurpose all those wine bottles into a decorative item for your home. They are also great for displaying flowers with longer stems.
Supplies:
Wine bottles
Spray paint
Long stem flowers or twigs
Once the bottles are empty, clean them out and let them dry before spray painting them. After this is done you can do any additional decorations that you like and then finish them off by adding flowers or stems with a pop of color.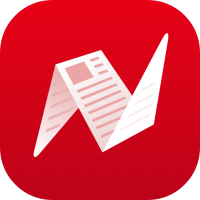 This is original content from NewsBreak's Creator Program. Join today to publish and share your own content.