People may be wondering where in Florida they can see alligators, but the reality is where in Florida can't you see alligators. Alligators can be spotted everywhere from golf courses and the well-known Everglades, to wildlife themed parks and freshwater lakes.
Whether you want to see them in captivity or in the wild you'll have plenty of places to choose from no matter what part of Florida you're in.
Here are the top four places to go alligator watching in Kissimmee.
Gator Tours
4139 W. Vine St. Ste 109, Kissimmee, FL 34741
At Gator Tours you can choose between night or day time tours of the Kissimmee Chain of Lakes, the headwaters to the Florida Everglades. Whether you want to beat the heat or enjoy a calm and relaxing tour, they will accommodate you here.
They have seasoned gator hunters who are skilled in finding gators even in the darkness of night where you can see anywhere from one to 100 alligators.
Price: $50 per person for a 90 minute tour.
Everglades National Park
40001 State Road 9336 Homestead, FL 33034
The Everglades are the largest subtropical wilderness in the United States making it a great place to go alligator watching. It is 1.5 million acres of wetland to hike, camp, or kayak your way to an abundance of wildlife.
Whether you want to partake in a guided tour or go sightseeing on your own to see some alligators, this is the place where you'll be able to do it all.
Price: The entrance fee ranges from $15-$30 depending on if you need a parking pass or come on foot. Those under 15 years of age may enter for free.
*Important to know: Not every section of the park is currently open due to construction, be sure to check latest alerts for closures*
Lake Kissimmee State Park
14248 Camp Mack Road, Lake Wales, FL 33898
Known for its Cow Camp that displays of Florida's cowboy history, Lake Kissimmee Sate Park offers 12 distinct natural communities located on 20 miles of gorgeous hiking trails. With plenty of spots where there is open water one is bound to come across an alligator or two.
Price: Fees vary based on how many people to a vehicle and whether you'll be camping overnight.
*Important to know: The cow camp is currently closed and will be reopening the first week of November*
Marsh Landing Adventures
2830 Neptune Rd, Kissimmee, FL 34744
Marsh Landing Adventures is a top-rated airboat tour and one of the only alligator tour operators that offer four hour tours. With a range of tour options from one hour to four hours long, there is something for everyone.
All the alligator tour captains are licensed by the U.S. Coast Guard so you can rest assured that you will be in safe hands on this tour.
Price: Fees vary depending on age and duration of tour between $44.95 to $166.
Alligators are dangerous creatures and it is important to know the proper procedures to follow if you wish to see them in the wild without a trained tour guide. The Florida Fish and Wildlife Conservation Commission offers the following advice:
Never feed alligators, it is illegal in the state of Florida.
Dispose of fish scraps in garbage cans, not in gator infested waters. Otherwise they will associate humans with food.
Observe and photograph them from a safe distance.
Leave alligators alone--no harassing, handling or touching.
Be aware of the possibility of alligators when you are near fresh or brackish water.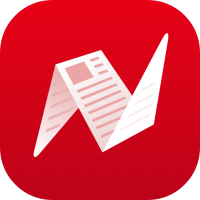 This is original content from NewsBreak's Creator Program. Join today to publish and share your own content.