What parents can do to prepare for the flu
(BALTIMORE) As the Summer comes to an end and winter approaches, an old but familiar threat comes with it, influenza season.
After the year in lockdown that limited many activities for children, they have lost a year of immunity building against viruses. Doctors are now unsure of how children will be affected this upcoming flu season.
In Baltimore City, most children have already returned to school for the fall where they are required to wear face masks and schools have promised to social distance as much as they can.
To get ahead of this upcoming flu season there are additional precautions parents can take.
Monitor if you're child shows any signs of the flu, Covid-19, or respiratory syncytial virus (RSV)
Now more than ever it can be hard to identify what is the cause of your child's illness with flu, Covid-19, and RSV all having similar symptoms. The flu and RSV are also most common in the colder months and in the past have affected thousands of children but were almost nonexistent last year during the height of the pandemic.
According to the Centers for Disease Control and Prevention (CDC) preliminary estimates suggest flu vaccination uptake in the 2020-21 season was lower among U.S. children than in the previous season.
"From a clinician's point of view, we might, all of a sudden, have a higher volume of children than usual coming in with all these illnesses," said Carlos Oliveira, MD, PhD, a Yale Medicine pediatric infectious diseases specialist.
If a child is not alarmingly sick Dr. Magna Dias, MD, a Yale Medicine pediatrician, recommends taking them home and isolating them from other family members if possible and calling a pediatrician's office.
Get your child vaccinated against the flu by the end of October
The flu kills tens of thousands of people in the U.S. every year due to the virus itself or the complications that arise when the virus severely weakens the body.
Like any other virus, the flu mutates every year and for that reason the vaccine is constantly adapted to fit the newest mutation. Getting the flu shot annually can help protect people against the newest mutation of the virus.
"It's estimated that in the 2019-2020 flu season, vaccination prevented 7.5 million illnesses in the U.S. That was considered a moderate flu year. But every so often, an extra virulent or deadly strain of influenza emerges and doesn't spare the young and healthy," said Dr. Jeff Markin, a family medicine physician.
Talk to your kids about precautions
Parents can use the CDC's nine prevention strategies to slow the spread of Covid-19 as a starting point for what precautions to make sure their children understand.
Washing hands, wearing a face mask, and social distancing are the main precautions children should be aware of as they reenter the classroom and are exposed to bacteria.
Mask-wearing prevents transmission of COVID-19, and also protects against other respiratory viruses as well.
"Kids are pretty flexible and adaptable, and they take their cues from us, so we can reassure them—while remaining realistic, because we know it's not all rainbows and unicorns right now," Dr. Dias said.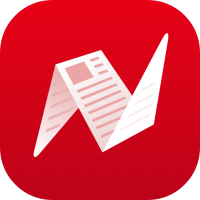 This is original content from NewsBreak's Creator Program. Join today to publish and share your own content.