Over 60 million people in the U.S. own a dog. Therefore, when considering where to live most people are doing so with their furry friends in mind.
Baltimore may be a city that has plenty of green spaces and great yards, but it ranked almost last in WalletHub's list of the Most Pet-Friendly Cities. However, you shouldn't be worried about your pups happiness in Baltimore as there are some great dog-friendly neighborhoods, you just have to know what they are.
Here are the most dog-friendly neighborhoods in Baltimore known for their proximity to dog-friendly parks, restaurants, wooded trails, and veterinarians.
Mt. Washington
Mt. Washington is known for being a peaceful, leafy area because of its outdoor attractions like Lake Roland Park, Paw Point, and Bark Park, just to name a few. Dog owners will love this area because there are plenty of dog parks that allow you to take your dog off the leash and socialize.
The many dog parks are not the only reasons that make Mt. Washington an ideal place to live if you own a dog. The area also has three veterinarians including a 24-hour emergency care hospital. There are even dog-friendly restaurants and bars in the area for those that like to take their pups with them on the go.
Located just outside the city, this neighborhood is ideal for those looking to own a home.
Butchers Hill
Butchers Hill is known as Baltimore's friendliest neighborhood, so no wonder it's also a dog-friendly one. While this is a smaller neighborhood in Baltimore, it sits directly next to Patterson Park which is even bigger than the neighborhood itself, spanning 140 acres. Patterson Park also includes a dog park for dogs to roam freely.
Due to its size, the neighborhood does not have a lot within its limit but plenty of things within walking distance. With a high walkability score, Butchers Hill is perfect for dog owners who can visit La Barrita, a dog-friendly restaurant in Butchers Hill, or Monument City Brewing, a nearby bar.
It is also known for its architecturally diverse rowhomes and being a calm neighborhood.
Charles Village
Charles Village is situated right next to John Hopkins University making this a student-oriented neighborhood that is full of tree-lined streets and dog parks. Residents can enjoy walking their four-legged friends over to Stony Run Trail or Wyman Park Dell.
As an area that has many young professionals or millennials, the largest dog-owning population, anyone considering this area will have no problem finding dog-friendly restaurants, cafes, and more.
This is a pretty upbeat area only 15 minutes from downtown Baltimore with housing for many students and young professionals alike.
Locust Point
Locust Point is one of Baltimore's historic neighborhoods that sits on the harbor. This place offers dog owners waterfront views, affordable housing, and plenty of parks. If there's one place where you'll find plenty of other dog owners, Locust Point is the place.
One of its best dog-friendly attractions is Latrobe Dog Park that not only offers a fenced park but also a dog water-slide. There are two other parks in walking distance along with two veterinarians in the area.
Canton
Canton lies on the other side of the water from Locust Point and has the added benefit of having a waterfront dog park, Canton Waterfront Dog Park. This neighborhood has its fair share of dog-friendly restaurants and bars with outside seating, like Mamas on the Half Shell.
This is a quickly up-and-coming neighborhood that has been recently transformed into a trendy area with plenty of apartment buildings, dog parks, and shops all within walking distance of each other.
Baltimore may not rank high overall as a pet-friendly city but it sure has a large dog population and plenty of dog-friendly places for dog owners and their dogs to be happy.
Baltimore City also has rules and regulations regarding pet ownership that are important to know for anyone seeking to move here or currently lives here:
Baltimore has a leash law requiring all dogs be walked on a leash unless in a dog park on on owners property
All dogs need to be registered by four months or within 30 days of moving to the city
Dogs older than four months need to be vaccinated against rabies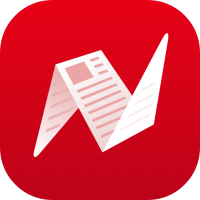 This is original content from NewsBreak's Creator Program. Join today to publish and share your own content.