There is a significant portion of the population whose family includes pets. From 2019 to 2020, there were an estimated 85 million families in the U.S. with a pet.
With the list of expenses that come with having a pet, someone can be looking at paying anywhere from $200 to $2,000 a year. Since a lot of people have pets, it is important that they know which cities are pet-friendly.
While having a pet may be a great stress reliever, it can also cause a lot of stress.
That is why WalletHub recently released their 2021's Most Pet-Friendly Cities study where they compared the pet-friendliness of the 100 largest cities in the U.S.
Baltimore may be among the top cities for teleworking and even one of the top places for millennial families but it is not one of the top cities to have a pet, turns out it ranks at the bottom for pet-friendliness.
Out of 100 cities, Baltimore ranked at No. 87.
WalletHub compared the 100 most populated cities across three key dimensions:
Pet Budget
Pet Health and Wellness
Outdoor Pet-Friendliness
They evaluated the three key dimensions based on 23 relevant metrics, each graded on a scale of 100, with 100 being the most favorable conditions for pets.
Baltimore received an overall score of 44.64, putting it in the bottom. While Baltimore does require pet licenses most communities do not keep data on the number of households that own pets, making it hard to pinpoint the percentage of pets in the city.
Among the 23 relevant metrics included veterinary care costs, dog-friendly restaurants, pet-friendliness of the rental market, and dog parks.
Each city received a ranking for the key dimensions and Baltimore unfortunately ranked in the bottom of each of those as well.
Surrounding major cities to Baltimore like Washington, D.C, New York, and Philadelphia all ranked in the bottom for pet-friendliness as well.
The No. 1 city for pet-friendliness is Scottsdale, Ariz., which had a high pet budget but ranked at No. 1 and 3 for pet health and wellness and outdoor pet-friendliness respectively. Other top cities for pet-friendliness were Tampa and Orlando, Fla.
Do you feel Baltimore is a good place to have pets? Let me know in the comments.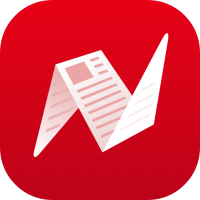 This is original content from NewsBreak's Creator Program. Join today to publish and share your own content.