Students in Baltimore have returned to in-person learning for the Fall and there are a lot of questions about how school districts are going to address parents' safety and education concerns as the school year proceeds.
The main questions parents are asking are related to Covid-19 safety measures and bridging the learning gap some students experienced during the pandemic.
How are students going to be socially distanced within classrooms?
Officials from both Baltimore City Public School and Baltimore County Public School (BCPS) districts have responded to such questions and/or released statements on what policies and procedures schools will be following.
BCPS released a comprehensive mitigation plan, "Safety is Our True North," that addresses each of the nine prevention strategies that schools should use to slow the spread of Covid-19 identified by the Centers for Disease Control and Prevention (CDC).
"Our first focus is trying to encourage students to get vaccinated. That is the number one thing we could do to protect the health of our students," said Mike Zarchin, the BCPS chief of school climate and safety.
Face coverings are a big part of the safety measures schools have in place and are mandatory following the CDC's recommendation that everyone regardless of vaccination status wear them indoors.
As for social distancing within schools in Baltimore County, they are committing to social distance to the greatest extent possible considering school enrollment and faculty constraints as outlined within their mitigation plan. Specific measures they plan to take are use of one-way traffic in hallways, sending students immediately to class, and staggered dismissal.
Baltimore City school district has made the same commitment to social distance to the extent possible but also provided information for various classroom layouts that will optimize student engagement as well.
Students have to be at least 12 years old to receive a Covid-19 vaccine, therefore a lot of students are not eligible to get vaccinated. Students and faculty are not required to be vaccinated.
According to the Maryland Department of Health almost 350,000 people in Maryland ages 10-19 are fully vaccinated. Schools in both districts will have on-site clinics or wellness centers to provide vaccines to students and faculty who want it and are eligible.
How are students who are struggling academically going to be able to catch-up?
A lot of students who returned to school this Fall missed over a full year of in person academic learning which has raised concerns among parents about how children who are struggling will be able to catch up in order to be successful.
Mary Boswell-McComas, the BCPS chief academic officer, said students will have access to after-school tutoring and teachers are going to be readily available to answer any questions students have.
What protocols are in place in case a student tests positive for Covid-19?
Baltimore City schools will hold regular Covid-19 testing to identify potentially infected people and on-site testing for those showing Covid-19 symptoms. Testing will resume the week of September 13.
In the event that a student or faculty member tests positive for Covid-19 BCPS plans to notify all parents via mail that someone has tested positive and whether their child came into contact with said positive person, either way parents will be notified.
Baltimore City and county school districts are continuously updating their dashboards and websites to keep parents and the community informed on any changes and additions to their policies.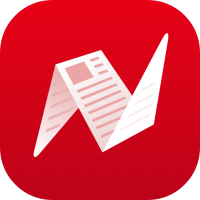 This is original content from NewsBreak's Creator Program. Join today to publish and share your own content.