What do sunshine and harbor views pair perfectly with? Seafood. Seafood is a go-to in the Summer months and for many Marylanders that means blue crabs and crab cakes.
Crab cakes are well-known and served around the world, but if you want to have the best crab cakes, some will argue you have to try them in Maryland. Crab cakes in Maryland are fresh, meaty, and don't need fixings or condiments.
Steve Groom, a life-long Marylander, who grew up catching and eating crabs, can detect when a crab cake is not made with 100% crab meat.
"The perfect crab cake is shaped similar to a thick hamburger patty. It is 100% crab meat with no fillers or imitation crab meat. It is delicious by itself or as part of a meal. It does not require any fixings or condiments to enhance the awesome taste," Groom said.
Groom thoughts about crab cakes is a popular opinion among other Marylanders. For Maryland blogger Pam Stultz, while quality is very important, size is also a factor.
Stultz said ideally she likes crab cakes to be about the size of a tennis ball. A generous portion size is what can make or break whether a restaurant is one of her top places to get crab cakes.
"If I'm going to pay my hard earned money for a crab cake it's got to be right!" Stultz said.
Crab meat has a very delicate flavor and the best out there are the king crabs of the world that give you rich, sweet meat. Stultz prefers that her crab meat come from Maryland crabs and if there are going to be any fixings they need to enhance the natural flavor.
"I do like a little bit of tartar sauce or remoulade sauce on the side to just lightly dip a bite of my crab cake in. And there's got to be some Old Bay Seasoning on the table. Other than that, I prefer my crab cakes straight up!" she said.
Tyler Brady who has lived in Maryland his whole life has pursued the best crab cakes in the state.
"A good chef should be able to make an amazing crab cake without a bunch of additives, but they will still use Old Bay of course to accomplish the perfect blend of flavor," Brady said. Like Stultz he has found that the best crab cakes allow the natural flavors to come out. For Brady that is accomplished with just a drop of lemon juice and the right amount of Old Bay.
Crab cakes can be a light meal and are often served with sides. Stultz prefers no sides at all, just a condiment or two, while others like Brady prefer to have a full hearty meal with a side of baked potato and asparagus.
The consensus for sides is that they must not take away from the main focus, the crab cake.
Now that you know what makes a crab cake the best, it's important to know where to get them in Maryland.
Groom's number one place to get crab cakes may be surprising because it's not a seafood or crab house, it's a pizza shop. He said Box Hill Pizzeria has the best crab cakes that are made with 100% crab meat and have a unique flavor because they are broiled instead of fried.
Some of Stultz's favorite restaurants that are serving lightly breaded, large, meaty crab cakes are Dutch's Daughter, May's, and Liberty Road Seafood in Frederick.
Let me know who has the best crab cakes in your part of Maryland and why.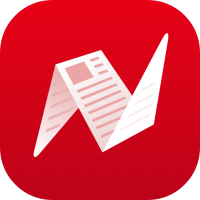 This is original content from NewsBreak's Creator Program. Join today to publish and share your own content.