On Monday, August 16, Governor Larry Hogan announced that Maryland is committed to resettling more Afghanistan nationals who have contributed to the U.S. efforts in Afghanistan and is looking to receive at least 180 more in the coming weeks.
Currently, Afghanistan is in turmoil as the Taliban have gained control of the majority of the country, including Kabul the capital, following the U.S. military withdrawal.
"Many of these Afghan citizens—our allies—bravely risked their lives to provide invaluable support for many years to our efforts as interpreters and support staff, and we have a moral obligation to help them," said Governor Hogan in a news release.
"Operation Allies Refuge" is an ongoing operation that provides Special Immigrant Visas (SIVs) to Afghan and Iraqi nationals who have contributed to U.S. efforts, through translation, interpretation, security, transportation, or other vital services. Maryland ranks fourth in the nation for SIV refugees.
President Joe Biden's administration has received criticism over the lack of protection for allies who now fear deadly reprisal for assisting U.S. efforts.
"The chaotic and heartbreaking scenes out of Afghanistan over the last several days—with innocent civilians running for their lives in fear of the Taliban—is the result of a rushed and irresponsible withdrawal," said Governor Hogan.
The Maryland Office for Refugees and Asylees (MORA), a division of the Department of Human Services (DHS), is handling the resettlement of the SIV refugees and is working with a network of public and private service providers to aid them and their families in becoming self-sufficient as quickly as possible.
Maryland's Governor is not the only one pledging to be a safe harbor for refugees and take in those arriving in the U.S., Virginia Governor Ralph Northam also announced that his state will be taking in "thousands more."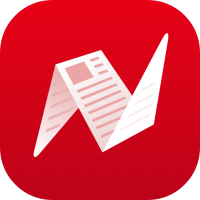 This is original content from NewsBreak's Creator Program. Join today to publish and share your own content.