Marylanders on average spend 82 hours in traffic a year, making the list of America's worst bottlenecks.
To address Maryland's traffic congestion problems Governor Larry Hogan came up with the Traffic Relief Plan. However, the plan was sidelined last month by the National Capital Region Transportation Planning Board (TPB). The plan is now up for a second vote at the urging of Governor Larry Hogan.
Bottlenecks are similar to traffic jams, but are different in that they are caused by a road design or flaw in the timing of traffic lights. Maryland's worst bottlenecks lie at the American Legion Bridge and the I-270 corridor.
The Traffic Relief Plan will incorporate multiple projects to make improvements to highways and transit across Maryland. The largest project in the plan addresses traffic on the Capital Beltway by replacing the American Legion Bridge and adding toll lanes to the I-270 corridor.
"It's something that more than 70% of the people in Montgomery County and and across the state support," said Governor Hogan about the Traffic Relief Plan.
The TPB will revote on the Traffic Relief Plan on July 21 after Maryland's Deputy Secretary of Transportation, R. Earl Lewis, Jr. wrote a letter to the TPB identifying the projects that would be put in jeopardy if the Traffic Relief Plan funding is not approved.
Lewis said the vote by the TPB "was rushed without a full understanding of the impacts" and that if not reversed "the National Capital Region will continue to be one of the most congested in the country which will severely limit its economic opportunity."
Since Maryland's state of emergency was lifted on July 1, vehicle traffic has surpassed 2019 numbers for the first time since the start of the pandemic.
"Marylanders are getting back to business and back to their lives with growing confidence," MDOT Secretary Greg Slater said in a news release. "The numbers we're seeing around the state reflects the strong desire of travelers to work, play and experience everything Maryland has to offer – and it also shows the demand for reliable, safe and healthy transportation options."
In Baltimore the average daily traffic this year for the week leading into the Fourth of July weekend was over 138,000 compared to 2019 when it was 131,000.
"It's the most important project, I'm very concerned if it's not reversed," said Governor Hogan.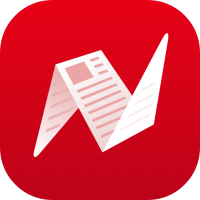 This is original content from NewsBreak's Creator Program. Join today to publish and share your own content.