The list for America's Top States for Business in 2021 is out and while most states maintained their position or close to it, Maryland made a huge improvement and is now the most improved state of the year.
In 2019, Maryland ranked at No. 31 but in 2021 has jumped to No. 12.How did Maryland, known as the Old Line State for its aging roads and bridges, catapult so high? New infrastructure is the answer.
For the past two years Maryland has been developing its broadband system and strengthening its power grid. Both of which have been extremely important now that many more people are constantly in their homes.
According to the Department of Energy's analysis, Maryland has one of the best performing power grids in the nation. On average, Maryland residents are without power for two hours per year, compared to Maine that ranked at number 48 whose residents are without power for an average of over 15 hours per year.
Maryland's improvements to the power grid were helpful this year, especially in early July when thunderstorms caused many power outages across the state that Gas and Electric crews quickly got to work restoring.
BroadbandNow Research ranked Maryland third in its best and worst states for internet coverage, speed and price access. Maryland has 95% wired broadband coverage, 65% low-priced plan availability, and ranked number one for speed with 196.2 mbps.
This comes as no surprise as Governor Larry Hogan signed a series of bills into law in April that included a bill expanding broadband and one investing in the power grid.
Both broadband and power grid are new metrics in the infrastructure category for America's Top States for Business which played to Maryland's advantage this year.
CNBC scored all 50 states on 85 metrics in 10 broad categories of competitiveness:
Cost of doing Business
Infrastructure
Life, Health and Inclusion
Workforce
Economy
Business Friendliness
Access to Capital
Technology and Innovation
Education
Cost of Living
Maryland improved in eight of the study's ten categories of competitiveness from 2019 as well.
While Maryland's overall score did not increase much, from 1,251 to 1,391, it managed to increase its rankings in many categories. 
One of the notable ones being Economy where Maryland rose to No. 20 from No. 35. Understandable as Maryland weathered the pandemic better than most, outpacing the national rate of overall economic growth.
Maryland still has some improvements to be made. It ranked lower in Workforce due to a decline in college-educated people moving into the state and Access to Capital since the state saw a decline in lending to small businesses.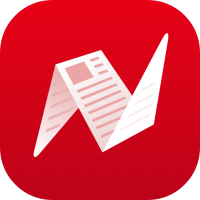 This is original content from NewsBreak's Creator Program. Join today to publish and share your own content.