Marylanders often reminisce about summers spent having crab feasts in the backyard with family and friends. Steamed blue crabs are a classic tradition, and it's one that usually sticks to the basics.
That's why many people are doing a double-take when they see this spin on the beloved classic blue crab -- the fried hard crab.
Jessica Formicola, a Baltimore local and food writer, said that is exactly what she did the first time she saw it.
The fried hard crab is a whole blue crab with the top shell and the lungs and innards removed, stuffed with a mound of crab cake, tossed in tempura batter and then deep fried.
"It is mighty delicious and certainly a sight to behold on the plate. I would highly recommend it at least once, however it is the type of thing I'd order only once," Formicola said.
She prefers to either pick blue crabs or get a crab cake. The downside to the fried hard crab for her is that it is not like eating a soft shell crab where the entire thing is edible, you still have to do a little picking.
Lifelong Marylander, Steve Stegman, agrees with Formicola that it is something you only try once. He finds it unusual that you would fry a blue crab with the shell on.
"It's not the best way to eat them. Why mess with something that's so perfect to begin with," he said.
No one finds blue crabs more perfect just the way they are than Kelly Hayes. She lived in Baltimore for seven years and is a "purest" when it comes to steamed blue crabs.
"[For] the best crabs you really don't need much, especially not like a deep fryer," Hayes said.
Hayes is a social media marketing consultant and feels like the fried hard crab is very trendy and instagramble. Usually she is down for trying trends once but this is one trend she has no intention of trying.
"You can fry anything, that doesn't mean you should," she said.
Formicola and Stegman do see the appeal to the fried hard crab, especially for newcomers to the area.
Picking blue crabs can take hours so the fried hard crab takes a lot less time. Stegman joked that you need a tutorial to pick steamed crab so this would be an easier option.
The fried hard crab is also less messy since you can eat it with a fork. Hayes has friends from Philadelphia and New Jersey who thought the tradition of crab picking was "gross."
Formicola said the fried hard crabs is a novelty item, like crab cake egg rolls, but not considered to be an authentic experience.
Let me know if you have ever tried the fried hard crab and what you thought of it.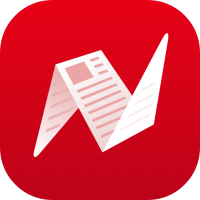 This is original content from NewsBreak's Creator Program. Join today to publish and share your own content.