The Maryland Department of Labor announced that they discovered over 500,000 fraudulent unemployment insurance claims filed since the beginning of May this year.
Maryland has now confirmed over 1.3 million fraudulent unemployment claims were filed since the start of the pandemic.
"With fraudulent activity rampant in unemployment insurance programs across the country, Maryland has consistently adapted and added new security measures to prevent, detect, and report fraud," Governor Larry Hogan said in a news release.
The reason for the high volume of fraud is identity theft. Bad actors and fraudsters have been illegally obtaining data to file fraudulent unemployment insurance claims. Maryland started to uncover this vast operation shortly after the start of the pandemic.
Earlier this year, CNN reported that there has been a rise in fraud across the country after Congress expanded unemployment benefits and opened up benefits to more categories of jobless people. Unemployment payments have been higher than ever before with two boost payments of $600 last year and now $300 since December 2020.
Many states reduced their verification controls and processes during the pandemic to help get money to struggling people who needed it faster; however, this made it easier for criminals to file for benefits using other people's identities.
"I strongly encourage all Marylanders to remain especially vigilant in the coming weeks to protect themselves against scams and identity theft," said Maryland Labor Secretary, Tiffany Robinson.
Governor Hogan announced earlier this month that Maryland would end enhanced pandemic federal unemployment benefits, on July 3. He said he made this decision due to rising vaccination numbers and worker shortages.
This will make Maryland the 25th GOP-led state to terminate the federal supplement and the 21st to completely pull out of the historic congressional expansion of unemployment benefits.
If you believe that your information has been used to fraudulently file an unemployment insurance claim, you can complete a "Request for Investigation of Unemployment Insurance Fraud" form.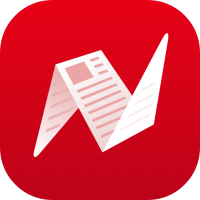 This is original content from NewsBreak's Creator Program. Join today to publish and share your own content.