As the deadline for the statewide vaccination mandate looms, more than 350 sworn Seattle police officers have still not submitted proof of vaccination, according to stats released by the Seattle Police Department on Tuesday.
In August, the City of Seattle adopted Gov. Jay Inslee's vaccination mandate, which set Oct. 18 as the deadline for all public workers to get vaccinated or face termination.
Acting Chief Adrian Diaz sent a letter last week asking officers to submit their proof of vaccination by Oct. 5 so that the department will know "how many individuals are cleared, under city vaccination rules." The department is preparing for the worst-case scenario, drawing up staffing plans that assume all unvaccinated officers will be terminated.
To qualify as fully vaccinated under city regulations, an officer would need to have gotten their second shot of the Moderna or Pfizer vaccines by Oct. 4 or a single shot of the Johnson and Johnson vaccine.
If the city follows through on firing officers, the hardest-hit division would be the Operations Bureau, which includes patrol. Nearly 240 officers, comprising roughly 38 percent of the bureau, have not submitted proof of vaccination. The department could also lose 20 percent of the Investigations Bureau and 30 percent of Special Operations.
The Seattle Police Officer's Guild (SPOG), which represents most sworn officers, has resisted the mandate since the city first floated it months ago. It was part of a coalition of several public-sector unions that demanded the city bargain over the issue.
On Sept. 24, the city reached a tentative agreement with almost all of the city unions in the coalition except for the guild. It is still possible that SPOG and the city could reach a last-minute deal to avoid mass firings.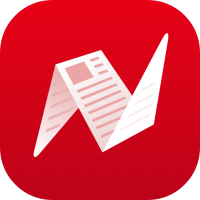 This is original content from NewsBreak's Creator Program. Join today to publish and share your own content.