Last week, the City of Seattle reached a $225,000 settlement with a Tukwila woman who was bitten by a Seattle police dog during a training exercise in January of last year, according to the City Attorney's office.
Valerie Heffernan was eating her lunch in the parking lot of her workplace. At the same time, the K9 unit of the Seattle Police Department was using the lot to train one of its dogs to track, according to court documents.
The handler Officer Anthony Ducre had the dog on a long lead and lost sight of it as it turned a corner. When the dog saw Heffernan, who was sitting on the ground next to her car, it bit her on the thigh. The suit alleged personal negligence on Ducre's part and faults the police department for conducting training in an occupied public space.
Ducre was previously suspended for using his dog on two unarmed people who were not presenting a threat at the time. His disciplinary record includes several other investigations for use of force and misuse of his K9.
The City is Facing a Flood of Police Lawsuits
This is the second six-figure payout that the city has issued this month to settle claims stemming from the actions of the Seattle Police Department.
Only days before Heffernan's suit was settled, the city reached an agreement with 74-year-old retired longshoreman Howard McCay over a 2019 incident in which several officers conducted a warrantless entry into his home with their weapons drawn. They briefly detained him while holding him in positions that caused him severe pain due to a past injury.
The city settled that suit for $250,000.
Seattle police are named in at least three different suits that are currently being litigated in local courts. Reymon Leavell is suing the department over a 2018 incident in which he was detained by officers wielding AR-15 rifles. Leavell, who is developmentally disabled, was sitting in a library that was the subject of a hoax "swatting" call.
The department is also facing a wrongful death suit brought by the family of Porter Feller. They are claiming that a ruse perpetrated by Officer Matthew Kerby directly led to Feller's suicide. Seattle police are named in an ongoing wrongful death suit filed by the family of Summer Taylor, who was struck and killed by a car during a protest last year.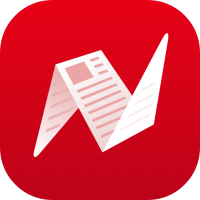 This is original content from NewsBreak's Creator Program. Join today to publish and share your own content.