On Wednesday night, dozens of Seattle police officers were sent to Capitol Hill's nightlife area to assist in the arrest of a single intoxicated man.
Video of the incident posted on social media shows officers strapping the man to a gurney while around 20 to 30 others work crowd control. Approximately a dozen police vehicles and at least one ambulance were on the scene with emergency lights.
Many commenters questioned whether a large police response was necessary for a misdemeanor.
" Worth keeping this in mind next time you see someone complain about SPD's lack of response to crime," tweeted Robert Cruickshank, campaign director of the group Demand Progress. "They'd rather send a dozen or more cops to a simple arrest in order to demonstrate their power on Capitol Hill."
SPD command and officials with the local police guild have sounded the alarm in recent months, claiming that the department is in the middle of a "staffing crisis." They're asking the city to allot more money for hiring bonuses to attract new officers to replace those who left in the past year.
In presentations to the city council, representatives from the department have said average police response times are going down because there aren't enough officers.
But those who support cutting SPD's budget say that incidents like this undermine that narrative.
"SPD takes an hour to — or doesn't at all — respond to calls, but somehow still has the resources to show up like this when they want to harass a single person," wrote local activist James Taylor.
According to a blog post on the department's website, officers initially responded to an intoxicated man asleep at the wheel of a running car. When they attempted to arrest the man for DUI, he fled. When they subdued him, he continued to struggle, according to the Seattle police.
The post then goes on to say that a "hostile crowd" formed on the sidewalk and they called for more units to "stabilize the scene."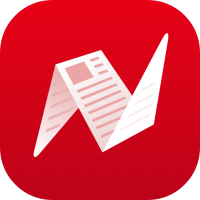 This is original content from NewsBreak's Creator Program. Join today to publish and share your own content.