Using a complex array of spices, Ethiopian cuisine has a rich and robust flavor unmatched by anything traditional American cooking can muster — and it's healthy to boot. Seattle has a large and thriving Ethiopian community, so it's a great place to sample the best this culinary tradition has to offer.
Most Ethiopian food is relatively simple to prepare, so many Seattleites naturally want to try their hands at making it at home. However, you'll have a hard time finding the ingredients at your average supermarket.
Luckily, there are multiple Ethiopian importers and groceries located throughout the city. Here's a list of some of the top-rated stores in the Seattle metro area.
Enat Souk
Located in Shoreline just on the north side of the city limits, Enat Souk is an unassuming little hole in the wall. But don't let its modest appearance fool you — Enat Souk is a diamond in the rough.
It has a lot of hard-to-find items, such as niter kibbeh, which is a kind of flavored ghee that is essential to Ethiopian curries and sauces. Many Ethiopian groceries don't stock it because Ethiopians often make it themselves from scratch, but it's a must-have for a novice who doesn't want to go to all that trouble.
You can also find some of the more exotic Ethiopian spices and spice blends, like misir, abish, shiro, berbere, and mitmita. Warm injera is available and if you want to make your own, they sell teff flour as well.
Enat Souk stands out for having some of the lowest prices in the area, too.
Address: 14616 15th Ave NE. Shoreline, WA 98155
East African Imports & Restaurant
It's fairly common for Ethiopian stores to be attached to a restaurant. This is great because you can experience authentic Ethiopian food and see how it's supposed to taste before you try to make it yourself.
East African Imports & Restaurant gets rave reviews for its dishes and its offerings at its import store. You can purchase bulk packages of fresh injera made in-house as well as many standard Ethiopian staples.
But the stand-out item that folks can't stop talking about is its green coffee beans, which are high quality and modestly priced. If you love Ethiopian coffee and live in the South End, you should try out East African Imports & Restaurant.
Address: 306 23rd Ave S. Suite 104. Seattle, WA 98144
Tana Market
Located in the Central District, Tana Market is a tiny little storefront that's more like a bodega than a proper grocery store. Tana Market is a family-owned and operated store. The service there is great, and the staff is friendly and knowledgeable.
In addition to standard convenience store stuff like beer, milk, eggs and canned food, it has most of the essentials you need to cook Ethiopian food. You can buy teff flour in large 25-pound bags as well as packets of delicious injera. They also stock large bags of standard spice mixes, like berebere.
If you need a little pick-me-up, they also sell low-cost espresso drinks.
Address: 2518 E Cherry St. Seattle, WA 98122
Bilisee Market
Bilisee Market is a fixture in Rainier Beach. With a beige exterior and green trim, it's hard to miss. It's a bit larger than most little Ethiopian storefronts and it boasts a slightly larger selection of goods.
In addition to the usual spices and injera you can expect, they offer a decent amount of bulk dry goods, such as 25-pound bags of lentils that will supply you with enough to cook misir wat for months. Bilisee Market gets bonus points for its array of Ethiopian sweets and treats.
You can also find meat there, which sets it apart from the Ethiopian bodegas.
Address: 8300 Rainier Ave S. Seattle, WA 98118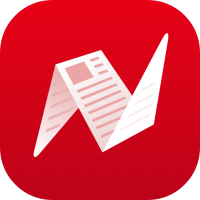 This is original content from NewsBreak's Creator Program. Join today to publish and share your own content.