A Seattle police officer who shot and killed a schizophrenic man last May could be suspended 20 days for failing to comply with the department's de-escalation policy, according to a report released on Wednesday.
Though the agency determined that the shooting was justified, the Office of Police Accountability found that K-9 officer Christopher Gregorio ignored the department's recommended tactics and took steps that "increased the likelihood that force would be used."
Gregorio and several other officers were responding to multiple 911 calls about a man behaving erratically and walking around Lower Queen Anne with a long kitchen knife.
When Gregorio arrived on the scene, he parked his cruiser near the sidewalk where the man, later identified as Terry Caver, was walking. Video released by the department shows Gregorio take his police dog from his vehicle and begin approaching Caver while shouting commands ordering him to stop and get on the ground.
Initially, the knife was concealed underneath a jacket in Caver's hands, but when Gregorio began closing in, he suddenly started running and threw the jacket to the ground.
In the video, another officer can be seen deploying a Taser shortly before Caver stops and turns. One of the officers yells, "He's got a knife!" then Gregorio and Officer Matthew Millburn open fire.
Time, distance, shielding
The OPA argued that Gregorio's decision to take an "affirmative step towards the [Caver] with the dog ... was the causal factor behind the Subject starting to run away and throwing away the jacket that was covering the knife."
"[Gregorio's] actions served to speed the incident up, not to slow it down," according to the report. "It also caused the other involved officers to modulate their actions and decision-making to conform with what Gregorio had set in motion."
When explaining why it decided to sustain the allegation, the OPA points out that Gregorio acted contrary to the department's training model, which calls for officers to use "time, distance [and] shielding" to limit risk to give officers an opportunity to develop a plan to safely defuse the situation.
The report notes that only 14 seconds passed between the moment when Gregorio made contact and when he opened fire.
'It wasn't a dog-centric call'
The OPA questioned why Gregorio took his dog out when the use of a police K-9 wasn't recommended in cases where a person is armed. By taking his K-9 out he " functionally abandoned shielding and distance," according to the report. Handling the dog prevented Gregorio from "drawing his firearm and waiting safely behind his car door, as he was trained to do."
But after Gregorio made the choice to take the dog out, he should've used it, the OPA argued, since it was his only less-lethal option at the time.
In his interview, Gregorio said he would only risk the dog's life to protect another officer or a member of the public: "So, I thought about releasing my dog at that point, um, but I thought that it would…it's just going to get my dog killed and there would be no point to that. It wasn't a dog-centric call right now."
OPA found this argument unconvincing: "The K-9's life was not more important than the Subject's life and, if releasing the K-9 could have possibly reduced the likelihood of shooting the Suspect, it should have been done."
'You're gonna have to kill me'
The agency also faulted Gregorio's aggressive communication style. Officers are trained to consider a person's mental state, which affects their ability to comply with orders.
Based on the information from dispatch, Gregorio was aware that Caver was showing paranoid and irrational behavior, according to the report.
Caver was diagnosed with paranoid schizophrenia after surviving a previous shooting. In an interview last year, his sister said that he carried a knife for protection because he was convinced that someone was following him and trying to "finish him off."
As Gregorio approached, Caver can be heard on the audio saying "They're trying to rape me." Shortly before he starts running, he yells "You're gonna have to kill me."
If Gregorio had followed his training, he would have taken into consideration Caver's clear agitation, kept his distance and used "open communication" instead of shouting commands, according to the report.
Lawsuits and past discipline
Though this is Gregorio's first shooting, he has been previously investigated and disciplined for escalation and excess force.
In 2015, he was investigated by the OPA for an incident in which he pointed a gun at a bystander while investigating a car prowl and failed to report it. In the same case, he also deployed his dog off-leash in violation of the department's K-9 policy.
Three years later, Gregorio was suspended 15 days for an unauthorized maneuver he performed during a high-speed chase. He's named in an ongoing lawsuit stemming from that incident.
He was also sued in 2018 for conducting a warrantless search that resulted in a conviction later overturned by the state supreme court.
The 20-day suspension suggested by the OPA in its report is only a recommendation. Interim Chief Adrian Diaz has the authority to revise it and issue final discipline.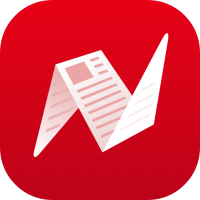 This is original content from NewsBreak's Creator Program. Join today to publish and share your own content.