Seattle police officer Eric Whitehead was suspended one day without pay for refusing to wear a mask when he entered a local hospital on police business, according to a disciplinary report released by the city's accountability agency on Tuesday.
The incident, which occurred in January, was brought to light by a nurse's viral social media post. She wrote that Whitehead "blatantly refused" to put on a mask when walking into "a hotbed of an infectious disease pandemic," noting that this violated both hospital policy and statewide mandates that were in effect at the time.
When multiple members of hospital staff requested Whitehead comply with the policy, he spoke to them "like [they] were garbage," the nurse tweeted.
During the investigation, the Office of Police Accountability interviewed multiple hospital supervisors and security personnel, who corroborated the nurse's account. They also reviewed Whitehead's bodyworn video and that of the other three officers involved.
According to the OPA report, Whitehead was at the hospital to speak to a patient who was alleged to have assaulted someone.
At the time he was confronted about not wearing a mask, he was conferring with three other officers to formulate a plan. He was the only one in the group not wearing one.
Several hospital staff tried to give Whitehead a mask. He finally accepted one but declined to put it on for what he claimed were personal safety reasons.
"I'm here to do a job first. You guys called me here. If this guy fights me, I don't want this thing on my face at all," Whitehead told the nurse supervisor. "I don't want to be choked with this [expletive] thing."
The hospital security officer interviewed by OPA referred to Whitehead's safety concerns as "bogus," pointing out "how easily the hospital facemasks came apart."
After some more persuading, Whitehead finally relented and put it on, then interviewed the detainee without incident.
An officer from SPD human resources told OPA that Whitehead had sought an exemption from the mask ordinance because he claimed he had a medical condition that made it difficult for him to breathe. OPA attempted to obtain documentation from two physicians who had treated him, but neither was able to confirm that Whitehead had a respiratory problem.
However, because HR did not explicitly deny him an exemption, Whitehead "was permitted to assume that it had been accepted," OPA Director Andrew Myerberg wrote. For this and other reasons, OPA did not sustain allegations that Whitehead willfully violated state mask mandates and department guidelines.
OPA also noted inconsistencies between his stated rationale for not wearing the mask at the time—concern for his safety—and his claims that he was medically exempt.
While OPA didn't fault him for violating the law, it did sustain allegations of unprofessionalism against Whitehead. The director wrote that his behavior "indisputably resulted in widespread public concern and consternation" while undermining trust in the department "
OPA also wrote that the incident underscored the need for the department to review and revise its policies regarding masks, specifically those governing medical and other exemptions.
According to publicly available disciplinary data, this is the fifth time Whitehead has been investigated for professionalism or "courtesy and demeanor" allegations since 2014. He was also reprimanded once in the past for violating the department's video recording policy.
-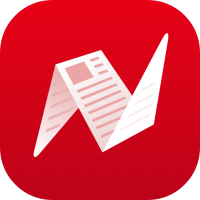 This is original content from NewsBreak's Creator Program. Join today to publish and share your own content.