A man who was mistakenly held at gunpoint and handcuffed by Seattle police responding to a hoax suicide call in 2018 is suing the city for physical and psychological damages, according to documents filed on July 29.
The plaintiff, Reymon Leavell, is a man with visible physical and mental disabilities stemming from "trauma at birth," according to the complaint. Leavell regularly goes to his local library in the Madrona neighborhood of Seattle to listen to CDs
He was there on the afternoon of Aug. 9, 2018, when a group of SPD officers rushed in wielding shotguns, pistols and AR-15s. Though Leavell was compliant and had no weapons, officers held their guns pointed at him the entire time and he was placed in handcuffs, according to court records.
The suit alleges that this was unnecessary, and Leavell suffered injuries as a result. While detaining him, officers forced Leavell's partially paralyzed arm behind his back. He was treated at the hospital for muscle strain afterward.
In addition to physical harm, the incident inflicted psychological trauma on Leavell, according to the suit.
Leavell told reporters that he feared for his life: "I was thinking I'm going to get killed right then and there."
At the time the incident happened, a spokesperson for the Seattle police claimed that both Leavell and the department were victims of a vicious "swatting" prank, in which a person attempts to provoke a police response with a false threat.
Shortly before the officers stormed into the library, a person called 911 claiming that they were at the library with a gun and were about to commit suicide.
However, Joshua Brothers, Leavell's lawyer, asserts that the department's response was reckless and unjustified. Police should have immediately known that Leavell was not the person who called, according to the suit.
The 911 caller stated that he was 17 years old. At the time, Leavell was 25. He was seated in the back of the library listening to CDs and not "bothering anyone" or "acting in a strange or bizarre manner," according to court documents. Moreover, since Leavell went to the library almost daily he was well known to the staff.
Dispatchers also called the library before police arrived and the librarian said there "was no situation going on at the time," according to the suit.
Several of the officers named in the suit have significant legal or disciplinary histories. Officer Franklin Poblocki was suspended for 30 days and demoted from the rank of sergeant for an incident in which he sat outside an Autozone for more than half an hour to demand an apology from a man who had insulted him.
Even though he lied to internal investigators about it—the presumed penalty for dishonesty is termination—he was not fired.
Officers Walker Dickson and Scott LaPierre are defendants in an ongoing case brought by Howard McCay, a retired longshoreman who suffered injuries while being detained at gunpoint inside his own home during a welfare check.
At this time, attorneys from Leavell have not specified any monetary damages in their legal complaint. Instead, they will allow the sum to be determined in court.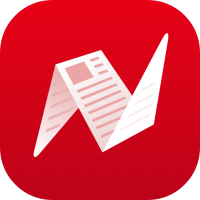 This is original content from NewsBreak's Creator Program. Join today to publish and share your own content.