This past week, I've been visiting my mom in Arizona. There's not much to do in the town where she lives, so she took me for a drive along with my sister-in-law and niece. First, we took part in a traditional pastime of the lower middle class — looking at rich peoples' homes — which is something we did a lot growing up. We drove around the nearby resort town of Pinetop-Lakeside and gawked at vacation houses. These log cabin McMansions usually had quirky signs out front that said stuff like "The Harris Hideaway" or "Randy's Resort." The nicer ones were locked behind tall, closed gates, "to keep away the riff-raff," Mom said.
Having looked at all the upscale houses available to us common folk, Mom suggested we go out to Fort Apache. Hearing no objections, we headed for the White Mountain Apache Reservation.
To get to the fort, we hung a right by the tribally owned Hon-Dah Casino, a building roughly the size of a city block decorated in the same faux rustic style as many of the houses we just looked at. Turns out, it was by far the nicest facility on the entire reservation, including all the schools and hospitals.
While I sat quietly taking in the scenery, Mom offered up some little tidbits about the natives that she had come to learn during her time in Arizona. My mom is a conservative lady from Texas whose favorite movie is Gone With the Wind, so her opinions are about what you'd expect.
Regarding alcoholism on the reservation, she said, "They have some gene that doesn't let them metabolize alcohol right." (This is a myth)
After driving down the mountain for some time, the pines gave way to desert shrubs and brush. Eventually, we came to Whiteriver, the largest town on the reservation, with a population of about 4,200.
"They don't take good care of their property around here," Mom chimed in, as we started passing through the residential areas.
Most of the houses were little single-story boxes with cracks in the stucco or decades-old trailers that had seen better days. Some had rusted, inoperable cars in the yard.
A dog was in the road. It scrambled out of the way as we approached. "They just let all the animals run wild," Mom said. (There are also dogs running all over the dirt roads where my mother currently lives. Just saying.)
Whiteriver's median household income is just under $27,000, and nearly half its residents live below the poverty line. Aside from a convenience store, a gas station, one fast food restaurant and some shops that sell knick-knacks to tourists, there's little in the way of commerce.
'Kill the Indian to save the man'
Fort Apache, under the tribe's control since the 1960s, is another source of revenue — likely not a very good one. The tribe won a lawsuit against the federal government to pay for its restoration.
When we pulled in, it looked deserted. The museum was closed, so we just drove around the grounds and looked at the buildings.
A sign that said "Theodore Roosevelt Indian Boarding School" caught my eye.
The excavation of mass graves at residential schools in Canada has been all over the news lately. Remains of thousands of indigenous children bear witness to the horrifying legacy of the North American residential school system whose aim was to "kill the Indian to save the man."
As we passed by it, Mom saw a sign for the cemetery up the road. She said we shouldn't go there. It wouldn't be respectful.
"This whole place is probably a cemetery," I said, grimly, but Mom didn't know what I was talking about.
I asked if she heard about what was going on up in Canada. She hadn't.
"They're finding graves everywhere."
"Like a serial killer?"
"Something like that."
I told her about the residential schools.
She just said "Oh" and shrugged it off.
As we drove away, I couldn't stop thinking about the Theodore Roosevelt Indian Boarding School. Imagine being indigenous and getting your education in a school named for a man whose views on Native Americans could only be described as "genocidal."
The 26th president once said: "I don't go so far as to think that the only good Indian is the dead Indian, but I believe nine out of every ten are, and I shouldn't like to inquire too closely into the case of the tenth."
This is par for the course in a nation where the descendants of slaves are still attending schools named after Jefferson Davis and Robert E. Lee, but I digress.
I spent the rest of the trip reading about the school on my phone.
The Roosevelt school is still in operation — funded and overseen by the Bureau of Indian Education.
It's also still a boarding school, with some students living there five days a week and others full time.
'Exterminate the village if possible'
Its history is inseparable from a larger story about the campaign to control, eradicate or otherwise subdue the indigenous peoples of the Southwest that started in the late 19th century.
In 1869, Col. John Green led a regiment of the First Cavalry on an expedition with orders to kill or capture any Apache they came across. Scouts found a village with 100 acres of well-irrigated cornfields near the present-day town of Whiteriver.
Col. Green dispatched troops under Capt. John Barry, whom he instructed to "exterminate the village if possible." But when Barry arrived, he found white flags flying and tribal leaders eager to cooperate. This prompted Col. Green to change tack.
He realized it would be the perfect spot for a military outpost, simultaneously cutting off a source of food for the more hostile nomadic groups, like the Coyoteros, while compelling others to submit and live on the reservation.
The local groups were cooperative and some even enlisted as Apache Scouts, but it proved to be a devil's bargain. In the decades that followed, lumber and mining companies came in to plunder their sacred lands, escalating tensions. Eventually, things came to a head when the Apache Scouts mutinied during the Battle of Cibecue Creek,
From extermination to assimilation
After the surrender of Geronimo in 1886, the US military campaign began winding down. The army abandoned Fort Apache in 1922, declaring the Apache Wars to be officially over — but they continued by other means.
Fort Apache was converted into the Theodore Roosevelt Indian Boarding School in 1923. Though it would later enroll students from the reservation, its first students were entirely Navajo children taken from their homes hundreds of miles away by force. Many would never return.
Conditions were brutal in the first decade of the Roosevelt school. Christian prayer was mandatory, and students were subjected to "corporal punishments that would be prosecuted as felonies today," according to historian and anthropologist John Welch. Students were periodically submerged in vats of sheep dip, a highly toxic cocktail of pesticides used on livestock that has been proven to cause neurological damage and other harmful health effects in humans.
Welch notes that "later children were treated more benevolently," but that's relative. Though they grew less harsh as decades passed, assimilationist practices continued at the school up until the 1960s, when it came under tribal control. Indigenous students today say their parents tell stories about being spanked in front of their classmates for speaking their native language.
After we left the reservation, we stopped at a gas station to get something to drink. There was a little display selling souvenirs — dreamcatchers, Kokopelli figurines, turquoise bracelets, etc.
You can see this stuff all over Arizona.
I took a moment to meditate a bit on how grotesque this reality was.
White America spent most of its history destroying indigenous people's cultural practices — literally beating it out of them in residential schools — only to turn around and sell a cheap knock-off for $10.99 next to the condoms and Pepto Bismal.
Beautiful traditions with roots that stretch back millennia are mass-produced for consumption in every little convenience store across the land. The entire indigenous identity is distilled into kitsch. Sacred rituals are reduced to tourist spectacles.
And that, tragically, is the endpoint of genocide — to annihilate not only the physical bodies of an entire people but also the essence of their culture. Or failing that, to degrade and corrupt it until it is no longer recognizable.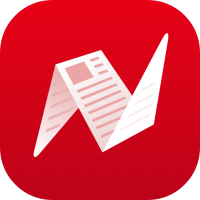 This is original content from NewsBreak's Creator Program. Join today to publish and share your own content.