Last week, the oversight body of the Seattle Police Department recommended discipline for Ofc. Mika Harmon, who was caught on bodyworn video using foul language to describe a park that has been periodically occupied by homeless encampments.
"This is Cal Anderson. This is the s***hole," Harmon said to a student officer she was training. She was referring to a park near SPD's East Precinct that was the site of mass protests against the police last summer. After SPD withdrew from the precinct, it briefly became known as CHOP, short for the Capitol Hill Occupied Protest.
"Isn't this lovely? These f***t*rds," Harmon continued. "This should be f***ing impounded. It's such bulls***. If we start putting the hammer down on these f***ers…yeah."
On Aug. 14, 2020, a week before Harmon made these comments, the Seattle police cleared a homeless encampment at Cal Anderson Park along with activists who were distributing food there. The bodycam footage was brought to light earlier this year in a news report that showed Harmon referring homeless people seeking aid to the same activists the department had just ejected.
The video also showed Harmon expressing her general discontent with her job to her trainee, which she described as "soul-sucking." She added that he would eventually "come to the dark side."
The Office of Police Accountability sustained findings against Harmon for violating the department's professionalism policy.
Explaining its decision, the agency argued that even though Harmon's comments were made directly to her trainee, she knew they were being recorded "and that the video could be accessed and heard by the public. Indeed, this is what happened here." Harmon's statements diminished "public trust and confidence" in the department, according to the OPA.
Harmon was brought before the accountability agency previously on a similar complaint based on an incident that happened in 2020.
A person complained that Harmon behaved "aggressively and dismissively" when they questioned why she wasn't wearing a mask during the height of the COVID-19 pandemic, in violation of statewide mandates in effect at the time. She was issued only a training referral.
Several Seattle officers were disciplined for similar infractions last year, including Ofc. Brandon Eggers who was reprimanded for saying during a protest: "I have a hard-on for this s*** and, if they cross the line, I will hit them." Another officer, Ky Foley, said over an open radio, "If I wasn't racist before, I'm getting there."
For her comments, Harmon received an oral reprimand, the lightest possible discipline.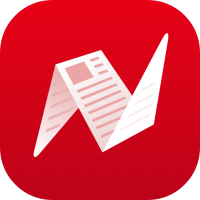 This is original content from NewsBreak's Creator Program. Join today to publish and share your own content.